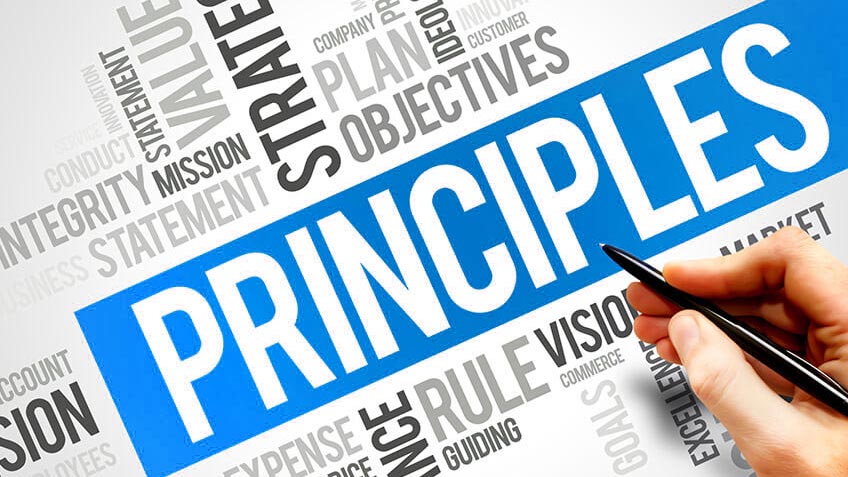 Three Basic Principles To Live By
Grant Cardone has been in sales and business for over 35 years now.  Clearly, you're going to learn a few things along the way.  Success comes faster when you can isolate and identify the successful actions you take so you can duplicate them over and over again and stack wins on top of wins.
With that in mind, here are three basic principles that has helped Grant Cardone succeed massively in his business (and life)
Principles To Live By #1:  Give, give, give
The more you give in life the more you'll get, it's a universal principle that has never failed Grant nor anyone else for that matter.  In Sell Or Be Sold, Grant tells us that service is senior to selling and that selling is actually the act of giving.  The master sales professional sells from a place of help, aid, assist and service.
Principles To Live By #2:  Promote, promote, promote
One can never promote too much. Too many people stop short when it comes to promoting their products, their brand, and their business.  The biggest problem for any business and salesperson is obscurity.  If know one knows you, they can't do business with you and if they knew you but forgot about you, that too will cost you and your business millions of dollars.  Grant says in his NY Times Best Seller, If You're Not First You're Last, that you need to "attack every aspect of your marketing platform with massive action and energy.
Principles To Live By #3: 100%
Always go all in, never go half-way. Even going 70% just doesn't cut it. Burn the bridge, cut the cord, and give 100% no matter what you're doing.  The 10X Rule teaches us that "there are certain things in life that have limits, but you don't…  unless you impose limits on yourself."  We all have what it takes to go all in at 100%.    Giving, promoting, and doing them both at 100% will never fail you in business or in life.
Three Basic Principles To Live By
These three principles have served Grant Cardone well.  He has leveraged these principles to create a life worth living.  And it is with these principles that we would like to give to you right now.  If you're not currently using Cardone University, we'd like to extend to you a 7 day complementary test drive.  If you have a sales team, we will show you how to incorporate Cardone U into your sales meetings, sales coaching and sales solutions.  Notice we didn't say "training."  Cardone University was designed to solve problems and give certainty to managers and salespeople in a very uncertain economy.  We've had clients pay for the entire program by implementing the techniques they got from our free trial.  The question now is, will you and your team be next?  Will you let us give you more profit and production?  Are you ready for your next level?
<<CLICK HERE>> to sign up for your complementary Cardone University test drive.