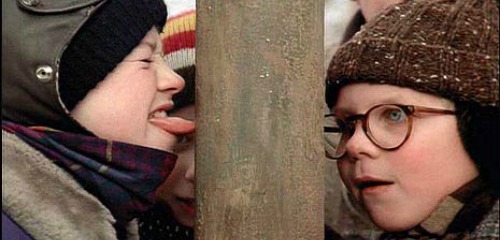 3 Ways To Get Unstuck
MEMO FROM UNCLE G:  Look… if this year has not quite turned out the way you had hoped…its not too late to make a change!  A really successful man that I respected once told me "Grant, it only takes a second to change your mind."
…the truth is, if your income or your production has been off in 2018 you are not alone.
3 Ways To Get Unstuck: The BIGGEST problem.
People are not satisfied with their results in life…   AND THEY STILL DON'T CHANGE!!!
They don't change their attitude, they don't change their mindset, hey don't change their targets and they don't change/improve their skillset.
They literally don't change anything… except their excuses.
Have you ever felt like you're running into a wall?
Are you feeling like you are pushing hard, but not getting anywhere?
Do you feel like your chances of living the life that you deserve… your "dream life" is slipping away?
I can tell you from personal experience, from being at the lowest of lows, that ANYONE can make a comeback."
The reality is that until YOU change, nothing will change.
I learned this lesson the hard way growing up – I had lost my father, developed a drug problem, and was literally counted out by the people I loved the most in life.
But I decided to make a change.
Here are 3 ways to get unstuck and on the right track.
1.) I committed to going ALL-IN
Me getting committed to making a change, and making the most out of the job I hated is when it all started. Even though I hated my job, I made the commitment to get great at it.
2.) I eliminated the toxic things in my life
The friendships, the habits, the recreation and leisure… even days off. I gave them all up. I knew that all-in commitment wasn't enough, I had to remove all of the distractions and the things that no longer served me.
3.) I invested in ME
Once I had committed and eliminated the distractions and negativity in my life, I bumped into the reality that I severely lacked the skill that would be needed for me to go big. So I borrowed $3,000 from my mother (…almost $8,000 today) to buy some sales training VHS tapes to learn from.
…and that is when everything changed. The commitment got me started, eliminating the things that did not serve me or my goals got me moving faster… but having the RIGHT information gave me the rocket fuel that I needed to lift off into the stratosphere.
One of the things that I have always refused to do in my career is ask people to do things that I myself had not done or was not willing to do myself.
Now, I'm asking you to invest in yourself just like I have. Make a decision and commit to joining me and many other business experts at  10X Growth Conference 3 February 1-3 in Miami.
It's your chance to invest in yourself and make positive changes that will impact how you think, act and feel… and to be a part of something that will be talked about for YEARS to come.
It's going to be epic.