Grant Cardone Phone Training

Grant Cardone phone training recognises that 92% of all customer interactions happen via the phone.  Ironically, 85% of customers report being dissatisfied with their phone experiences.
How your people function on the phone can literally be a make/break point in the solvency of your company.
Consumers prefer assistance over the following channels:
Phone (61%),
Email (60%),
Live Chat (57%),
Online knowledge base (51%),
"click-to-call" support automation (34%).
If you're recording your calls then you already know your sales people are blowing calls.
The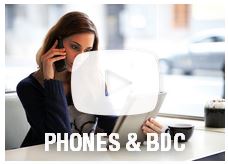 question is: What are we doing about it?
Think about it…
Today's buying patterns are changing!
Customers know what they want and what it costs.  They know more about the product than most sales people.
Guy calls up and asks, "Is it in stock?"
Many of your people will fall apart right there.
They gotta be ready.  The customer's been researching online for 14 hours.  You got one shot to show the buyer they made the right decision by calling you.
"I don't know" is what they say and that kills them or they say "no we don't," and that kills them.
Customer then says:
CLICK!  Game over.
Salespeople get into trouble because they're not ready.
They gotta be ready, you gotta be ready.
Find out what Grant Cardone would do.  We'll show you exactly how to handle every incoming call, email, chat or inquiry that you can think of.
There are really only five types of inquiries.  We have made the incoming call predictable and when something is predictable, you can prepare for it.
If you'd like a customizable approach with the right attitude to handle phones, internet and BDC in your store call 310-777-0352.  We will show you how to drive significantly more traffic without spending more on advertising