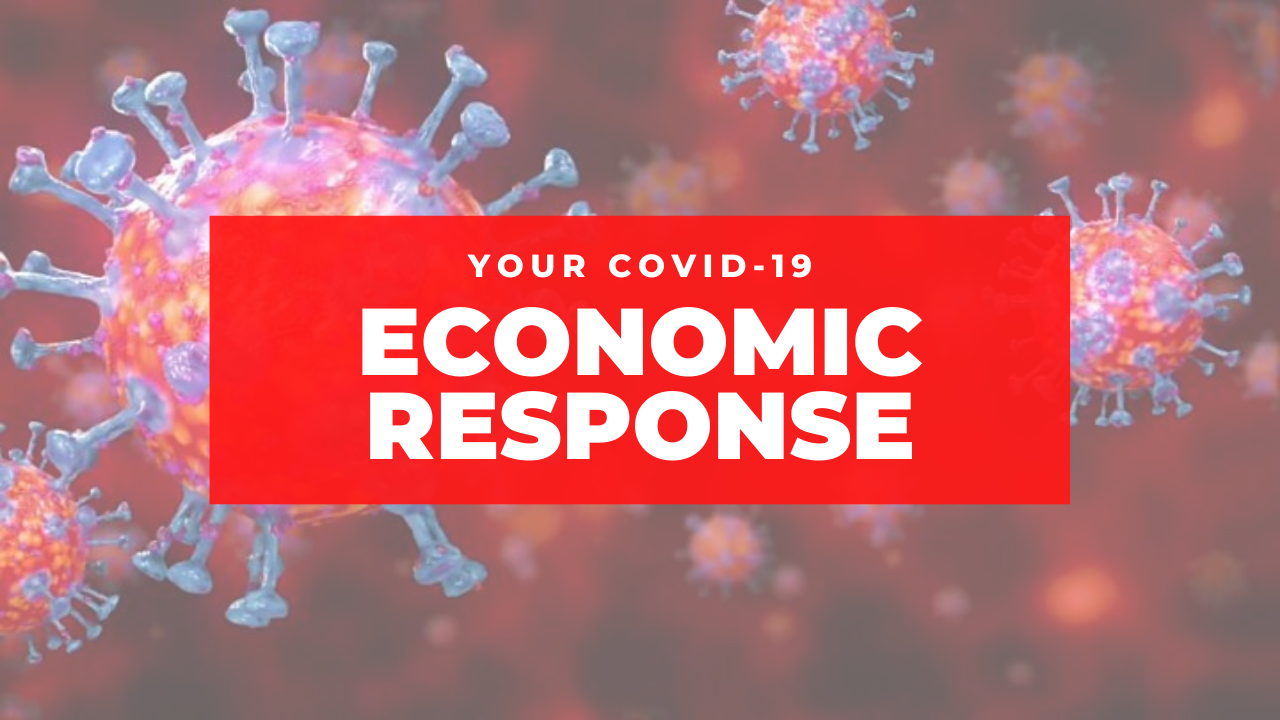 COVID-19 Economic Response: 3 Investments To Secure Your Future
Right now, everything has to get tight.  In the last few weeks, Grant Cardone has been delivering a very powerful two part message that is also a challenge and can even be considered by some to be an ultimatum of sorts.

Part one of the message is comforting.
Part one gives us hope, courage and the energy to persevere.  The first part of the message is this: "you will get through this."  It's very simple.  In fact it should be obvious but if you're spending any time watching the news, getting pulled into conspiracy theories on Twitter, reading agenda based "facts and figures" it will be all too easy to think that this is the end of the world.
It's the end of the world as we know it
It's the end of the world as we know it and I feel fine"   -REM
Part two is more of a reality smack down.
The ultimatum attached to part two is, "Who will you be on the other side?"
So all together now, "You will get through through this, the question is, who will you be on the other side?"
Do you want the come out better or worse?  And there is no middle ground here.  It literally is one or the other.  And since it is the end of the world as we know it, if you don't feel fine then that means that your focus is on the wrong things and you are lacking in certainty about how you're going to come out of this better instead of worse.
The other things Grant said that should ring loud and true in your ears right now is, "this is your opportunity to be the person you were meant to be."  Now, let's look at 3 investments you can make to secure your future and be that person.
Rather just listen?  Click play!

COVID-19 Economic Response 1.)  Proficiency
It is time to skill up.  You must invest time, energy and money into you and your skill set.  If you are a leader in a sales organization, you need to invest in your people.  They are the front line and your people will be the difference between how your company comes out on the other side.
Before all this went down, 67% of an employee base was disengaged at work.  What do you think that stat looks like now?
48% of salespeople never follow up a customer, 25% only make 1-2 attempts.  Most likely because they don't know how.  How important is the ability to follow up right now?

The average person spends 9.73 hours

per day

looking at stuff online (thank you smartphones)

It takes 24 hours to get rusty.  I believe that is a very optimistic time stamp.  I think it takes a turkey reuben and fries to get rusty.  Why do you think multi-million dollar athletes warm up before a game and practice harder than they play?
When we come back to full steam ahead, do you want you and your staff already ready or do you want to come back and then get ready?  Do you want an immediate competitive advantage in your market?  Prepare.  Success loves preparation.  Prepare yourself and prepare your team.  Make sure everyone is fully capable of prospecting, selling, closing, following up and keeping their mind right.
COVID-19 Economic Response 2.)  Prominence
Every business of every size has one major problem.  If you're a salesperson and you're listening to this, you're a business too.  Your biggest problem is obscurity.  If people don't know you, they can't do business with you.  And there ARE people still doing business.  The economy is not at a full stop.  How can you serve the essential businesses?  Do they even know you exist?  How can you make sure that when we are back to full steam ahead, that you are the first person that they think of?  What can you right now to secure new business, support your existing client base and if you've lost clients, make sure they come back to you when they're back up and running.
Additionally, what shifts can you make right now in your offerings that will appeal to the new economy?  How can you adapt your product or service?  Car makers are building ventilators.  SYSCO foods is wholesaling bulk food to restaurants that restaurants can retail to customers where grocery stores are out.  Supermarket's out of bacon?  Go to Bob's Diner and grab a pound to take home.  Shift, adapt and make it known.  Make sure you're known.
COVID-19 Economic Response 3.)  Performance
Where is your money going right now and how is it performing?  What is the return your getting?  If you're spending and investing, is it performing?  What assets do you have that are now liabilities?  What liabilities do you have that can be removed, renegotiated and paused?   It's time to get very aware of how and what your putting time, energy and money on.  An investment isn't just about putting money into something.  It's a commitment and a commitment requires time, energy and money.  So how is your money performing?  Is it helping you to develop and maintain your skills?  Are you using it to get known and stay out of obscurity?
3 Things That Haven't Changed Since COVID-19 Took Off
If you're a business, you need to either be with a customer, looking for a customer or getting better at being with or looking for a customer.  This is a core principle.  Principles don't change.  Ever.  They are stable and can weather any storm.  You on the other hand may need to shift around the principle in terms of how you're looking for customers and what you do when you're with them and by all means, never stop improving at doing these three things.
And with that in mind, how can I help?
We have a time tested and proven formula and process for effective sales and business training, that when leveraged with Cardone University will result in a full return on your investment in the first 90 days.  The formula is free and can be done anywhere and implemented into any business and get real results in an incredibly short period of time.  Obviously, Cardone University has a cost.  Cost right now will only be a commitment to time and attention; so here's my proposal…  I need 18 minutes to go over the the process, show you how to plug it into to Cardone University, make a proposal and then all you'll have to do is decide if you want to give it a try.
When you decide you want to do that, you can call me at the office: 310-777-0352.  You can also email me:  david@grantcardone.com or visit: https://cardonesolutions.com/10xyourteam.  There you will find more information and four videos with Grant that by themselves will boost your business right now.  Bottom line, here's how we roll:
By using inspiration and opportunity to help other prosper and expand, we will prosper and expand and make life all that it should be."