Cardone On Demand has had a few changes!
We've added lots of new material and additional tools for you to use to create real results in your dealership.
To start, inside the TRAINING CENTER under FULL CURRICULUM you'll find 3 new modules.
Cardone On Demand:  Follow Up, Internet, and Personal Finance
Follow Up has 107 chapters where you and your staff will learn how Follow-up is the fine art of converting those "walkout" customers into "be-backs" and ultimately sold customers.  We will also cover follow up for SOLD customers in here as well.
Internet Response has 23 chapters designed to show you will the importance of timely responses when it comes to following up online leads and how to do it right—How you handle the interaction is critical.
Personal Finance has 9 chapters with Grant talking money. Everyone makes mistakes with money. Avoid these financial blunders at every stage of life by learning some of the most common money mistakes.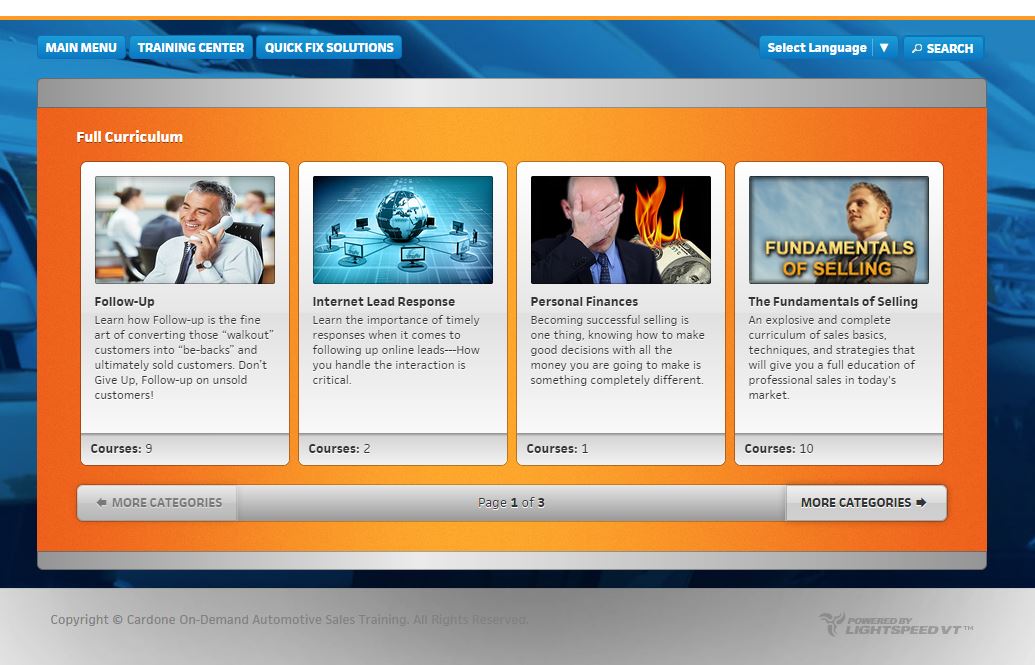 Cardone On Demand:  Follow Up Tool
You'll find this in the TRAINING CENTER and we're going to take ALL the guess work out of following up?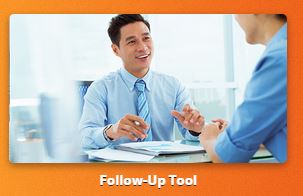 One of the biggest challenges with follow up is simply not knowing what to say.  Once inside you'll hear Grant say,
"You ready to follow up?   Got a customer, don't know what to say…?  Pick a day!"
And then up pops a 365 day calendar.   Pick the day you're on with your soon to be client and Grant will guide you through the follow up process.  This tool is great to have open at your desk while making follow up calls.  As soon as you're not sure what to say or sense any reluctance with calling, check in with Grant and he'll get you back on track.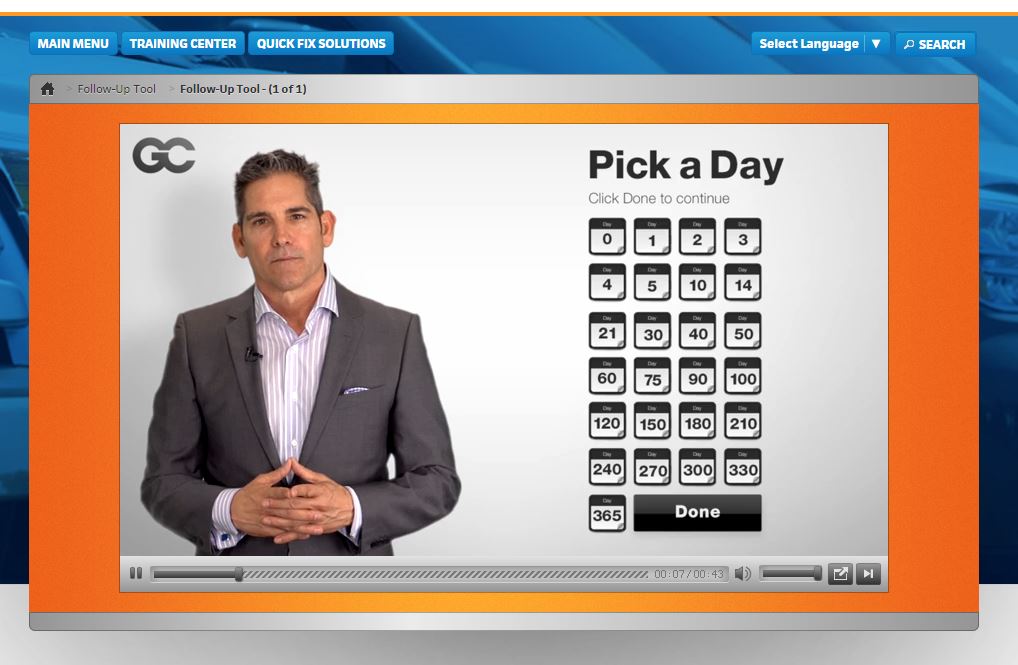 Cardone On Demand:  Interactive Phone Roll Play
You can't be great (or even good) without practice.  Don't let your people practice on your customers!  Send them here first!  This interactive phone call simulates a live incoming phone call.  See if you can get through the whole call on the first try!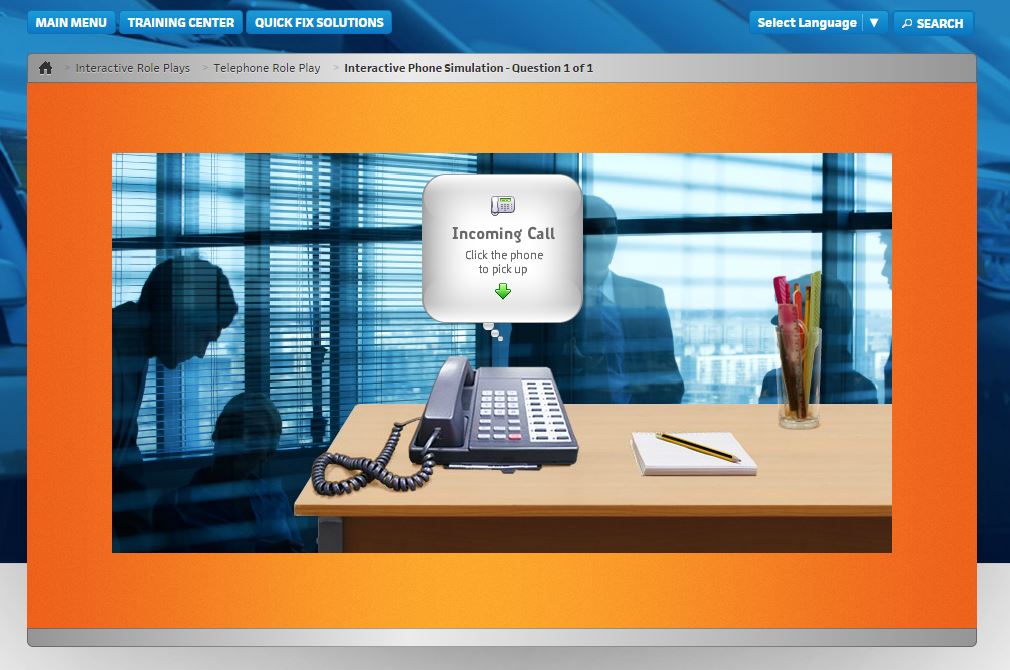 Cardone On Demand:  Live Events
Here are excerpts from conferences and seminars Grant has spoken at.  These are perfect to use in your daily sales meeting and for starting the day with the right frame of mind and making sure everyone has their game face on!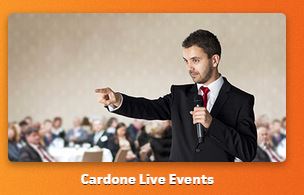 Some the topics covered are:
Getting to the Next Level
Dominate Don't Compete
The New Economy
Make the News
Excuses
Expansion
Time
Certainty
Master Sales Person
Budget
The Biggest Problems
Get Out of Obscurity
The Second Level of Obscurity
Achieving Your Goals
Work
Money
Belief
The Success Formula
Cardone On Demand Management Material:
Management, Grant's put together special content to keep you focused, enhance your leadership skills and help out with training sessions, advertisement prep and sales meetings.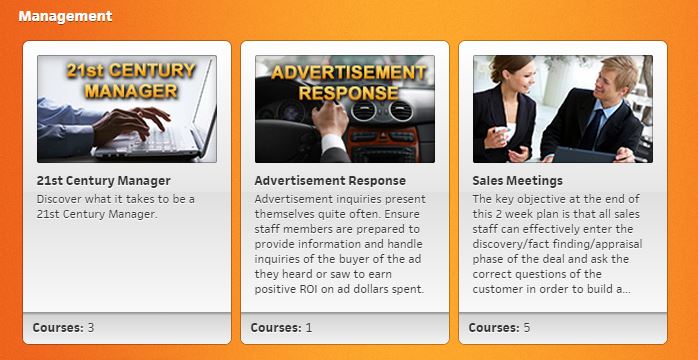 Cardone On Demand Certified Salesperson
Lastly, just as a reminder, your people can now get CERTIFIED in Cardone On Demand.  There are 5 levels all with printable certificates signed by Grant.  There is BASIC > BEGINNER > INTERMEDIATE > ADVANCED > MASTER.
 Cardone On Demand Certification Timeline (at 2 per day)
Basic Certification: 29 days or 6 weeks
Beginner Certification: 55 days or 11 weeks
Intermediate Certification: 145 days or 29 weeks
Advanced Certification: 325 days or 65 weeks
Master Certification:  100 question test + live roll play with Cardone Office
Total:  551 days or 111 weeks (2.13 years)
If you'd like to have a personal walkthrough of the new material and talk about best practices or if you'd like me to go over this with your sales team, feel free to schedule an appointment with me.
You can access my calendar HERE or shoot an email out to david@grantcardone.com My direct number is 310-777-0352.
Be GREAT!
-David