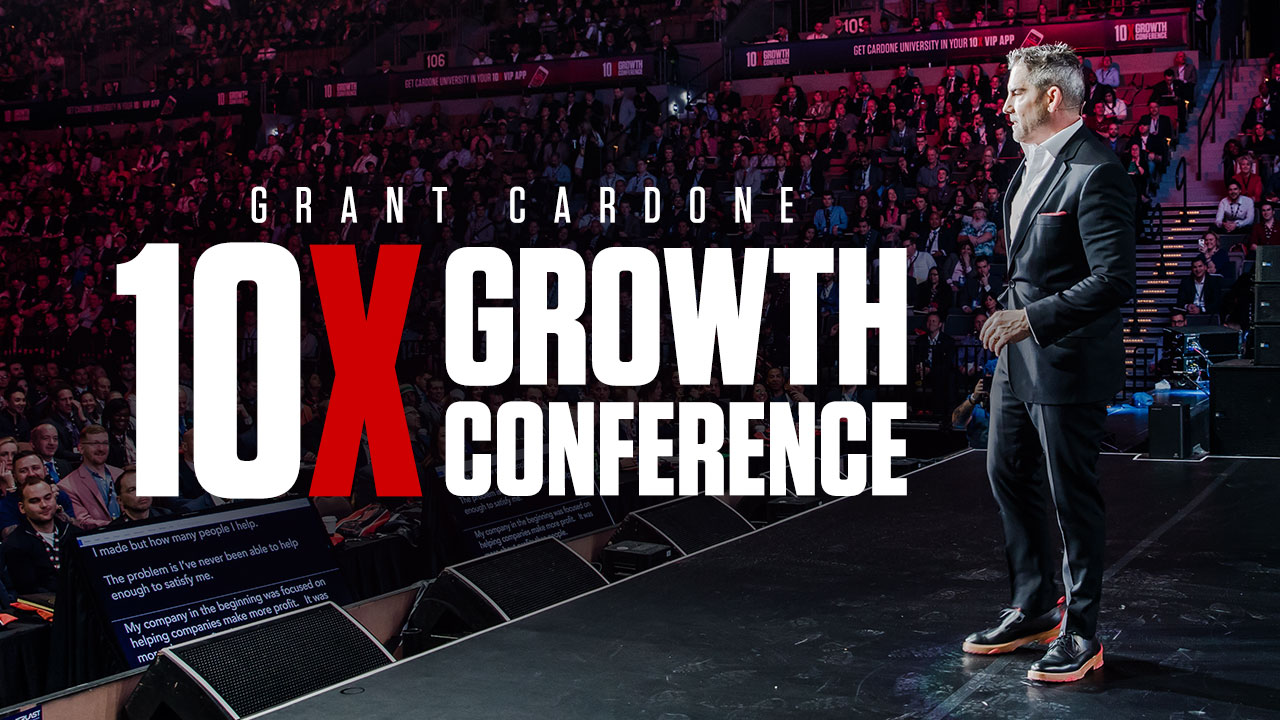 10X Growth Con 2020 FAQ
Here are some common questions people ask us about The 10X Growth Con 2020:
"WILL THE 10X GROWTH CONFERENCE WORK FOR ME IF I DON'T HAVE A BUSINESS?"
While it's great for business owners, you don't need to own a business to benefit from this business conference. The entire 3-day event is designed to show you exactly how to become more valuable inside the company you already work with.
And as you become more valuable by bringing in more sales and revenue to your company, you'll quickly start earning more—or you'll find opportunities with other companies where you will be compensated higher for your new talents.
"I NEED TO GET RICH QUICK. WILL 10X GROWTH CON REALLY HELP?"
Look, many people have made A LOT of money pretty quickly after attending previous 10X Growth Conferences, but every attendee experience is different.
The reality is, I want you to get wealthy, not just rich. This usually takes time—but it can be done quicker than you think.
Ultimately, I can't guarantee you anything—your income will depend on what you're selling, if you're in a position to make commissions or not, your attitude, work ethic, and the connections you make at the conference.
"HOW IS THE 10X GROWTH CONFERENCE DIFFERENT FROM OTHER BUSINESS CONFERENCES?"
This annual event has been happening now for 4 years, and each year our polls continue to show that attendees are more and more satisfied with the content they receive and the entertainment experience they enjoy.
Thousands of business owners, entrepreneurs, marketers, and salespeople now make this an annual "must-attend" event for themselves. It's not just a weekend getaway, it's the best place to recharge and find new business ideas and tactics for the year ahead. You'll find more networking opportunities than you expect, and you should get your money's worth for the cost of your ticket within the FIRST DAY of this 3-day event. (get all the details here)
"GRANT, I DON'T KNOW IF I'M ACTUALLY READY FOR THE 10X GROWTH CONFERENCE…"
Maybe you've seen testimonials from other attendees. You've seen the videos on YouTube.
You have enough information to decide!  If not, CLICK HERE!
If the 10X Growth Conference isn't for you, pass on it. The only thing you have to lose is $497—but what do you have to gain? Millions of dollars are waiting for you and connections that can change your life— but you have to believe it's possible.
"IS THIS CONFERENCE MAINLY JUST FOR MILLENNIALS?
People of all different ages, locations, and skill levels have benefited from attending the 10X Growth Con. Age or sex makes no difference in business if you come with the right attitude and take full advantage of everything we offer at this 3-day business extravaganza.
RESERVE YOUR SEAT TO THE BEST BUSINESS CONFERENCE OF 2020.
"HOW DO I CONVINCE MY SPOUSE TO COMMIT TO THIS?"
You should have your partner on board with this ticket purchase. Sell them on it! Tell them that the cost is $497 per seat, but that if you don't commit very soon the cost will rise to $797.
Explain the consequences financially if you DON'T do anything to better yourselves. Do you want to be making similar money to what you're making now a year from now, 2 years from now?
If you don't invest in yourself, you can't expect anything to change!
"WHAT IF I LIVE OUTSIDE THE USA?"
The 10X Growth Conference has attendees from every continent except for Antarctica. Whether you're coming from Sweden, Japan, or the UAE, chances are you'll meet other people from your own country!
"I ALREADY MAKE OVER $100K. WILL THE 10X GROWTH CONFERENCE HELP ME?"
Yes! If you're already making north of 100K, you might see the BIGGEST results from this conference. Get ready to 10X!