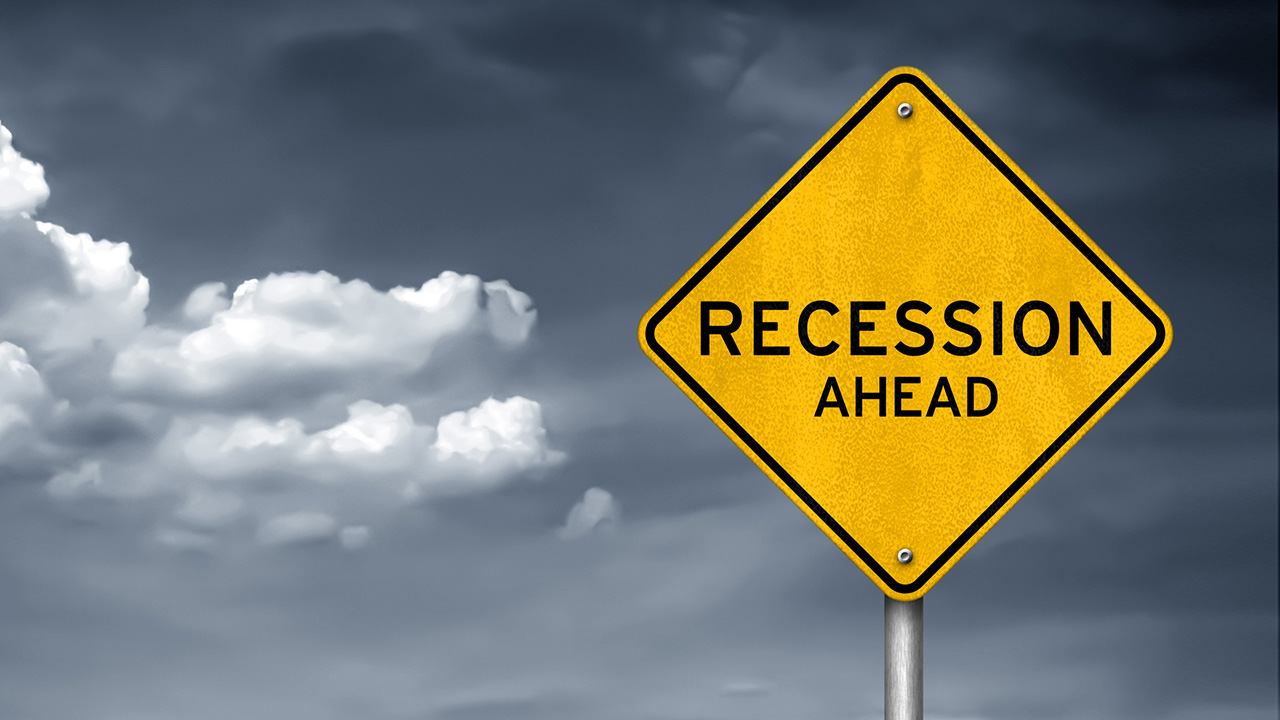 Five Simple Habits To Survive A Recession
Stop me if you've heard this one before, but there are only two ways you're going to come out of this recession that we're all going to go through together.  Additionally, the condition in which you emerge will also be a choice.  And this is a choice you will not make just once but probably have to make over and over.  In fact, you may find yourself making this choice multiple times a day.
Do you want to come out of this better or worse?

If the answer is better, then here are 5 simple habits that you can implement right away to survive the recession and actually position yourself to flourish and prosper.
Keep in mind, simple is stable.  Most likely will not be easy, but it will be stable and in a climate of instability and uncertainty, you need all the stability you can muster.
ONE:  Show Up
Grant has 13 Rules of Success and the first one is Show Up.  The #1 rule to create success it to show up.  Too simple?  So obvious you missed it?  Can't dance with a pretty girl if you're not at the dance.  And keep in mind, we said, "create success."  Success isn't going to happen to you, it's going to happen because of you and until you show up, ain't nothing going to happen.
TWO:  Show up early
How will you show up?  Barely on time?  A little late?  Very late?  How serious are you about creating success?  Even if you're just looking to get through this, you should inoculate yourself against the underestimation of effort by going the extra mile more often than not.
GREATNESS, you'll find is impossible without investing the time.  There are no shortcuts along the road to greatness.
THREE: Stay Late
If everyone is pulling back and in contraction, you have the opportunity to stand out from the crowd and pull ahead.  Your competition is calling it quits while you put in the over time and maximize the opportunities.  You need to release any employee thinking and sense of entitlement and instead replace it with a more entrepreneurial frame of mind.  Entrepreneurs invest time, they buy time and exchange it for money they can multiply and grow.  You'll never come out of this for the better doing the 9-5 thing.
FOUR:  The Date is Always 10/4/01
10/4/01 isn't just a date, it's also a formula, an equation if you will or even a rule you can follow to keep pushing and stay motivated.  It stands for:  have 10 deals working for everyone you want.  If you've studied Grant's book If You're Not First You're Last, then you already know that the solution to all problems in sales is a full pipeline and nothing could be more important and valuable to you right now like a full pipeline.
FIVE:  D.B.A.L.B.
Spend ZERO time complaining (bitching) about how unfair the world is.  It will not serve you.  Period.  Focus only on what you can control.  If you catch yourself, remember, it's happening because of you and for you.  Look at your pipeline, stay late, come in early and show up.  Avoid the news and demotiving TV and social media.  Protect yourself from those who would rather keep you in apathy.
How To Survive A Recession
These five habits, reconsidered and implemented daily will put you on the right side of the other side.  The recession will end.  And you're going to survive.  But how?
Do you need help with these five habits?  We all do, wouldn't you agree?  I mean even Grant needs help with these.  That's why you have a team, a tribe, a network.  This is why you study and train.  And it's also why we have Cardone University.  All 13 Rules of Success are there, plus the other 63 Traits of Great Salespeople and everything you need to have an affluent pipeline while safeguarding your mindset and attitude.
You can have 14 days free access when you visit https://cardonesolutions.com/cardoneufree