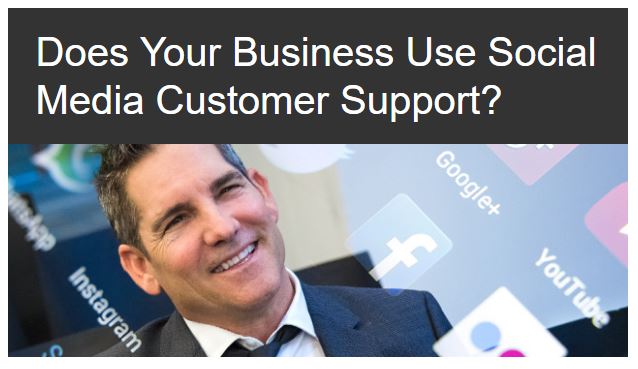 83% of consumers prefer to be contacted via social media over older forms of communication.
Social Media is what Grant Cardone is talking about in his Strategy Of The Week for August 13, 2016.  The question he's asking is are you engaging with customers over Facebook, Twitter, LinkedIn, Snapchat, Instagram, YouTube, etc?  Whether you personally use them and whether you like them or not doesn't really matter.  You don't want to disregard them because your customers certainly haven't and they do use them and like them.  Grant gives a great reminder in that Social Media is not for you—it's for them—just like customer satisfaction.
You can't think about yourself right now but about them and what they want. People like it when you pay attention to them on social media.
Just flip roles: What would you want? If you visited Grant's company and he posted on Facebook that he met you, and linked you, would you not like that? Whether you bought from us or not, whether we were a solution for you or not, you would like that because Grant continues to pay attention to you.
Social Media 101:  Everyone likes to be paid attention.
When you get attention on Social Media, it makes you feel special, appreciated and valued.  Did you know that 63% of Millennials stay updated on brands through social networks?  The Millennials are influencing the generations above them just like every generation has before them. 51% of millennials say social opinions influence their purchase decisions. By the way, let's not kid ourselves, everyone is influenced by what other people are doing and saying. Whatever generation you are in people want to keep up with other people…