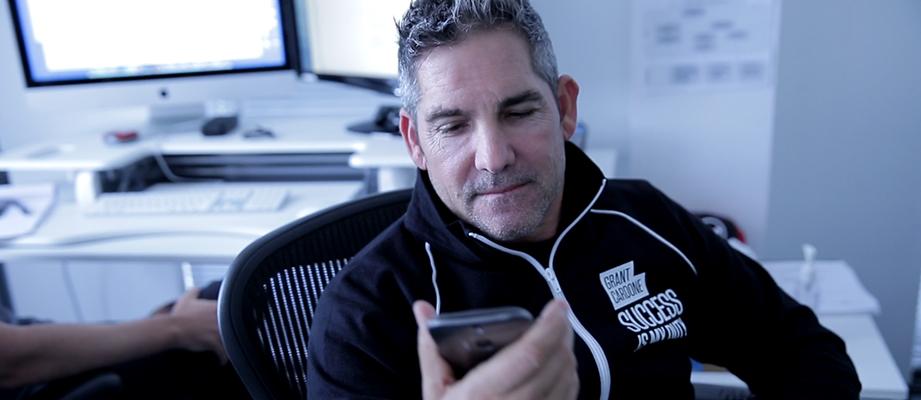 5 Ways to Increase Your Social Footprint
FROM THE DEKS OF GRANT CARDONE:  How can you increase your social footprint, and why do you need to? Platforms such as Facebook, Instagram, YouTube, and LinkedIn are great ways to get known. In business, your biggest problem is obscurity. You are a business, by the way. Here are 5 ways I'm working on my social platforms:
#1 COMMITMENT
The first thing you need in social media is a commitment. Commit to a specific number of followers. Commitments are always followed by time and money. Commit to many platforms, not just one.
#2 CONTENT
After commitment comes content. This means daily. You need different kinds of content.
#3 COLLABORATE
Collaborate with other people. Do for them what you want to be done for yourself.
#4 SHARE
You have information that others don't have. Anything you've done or experienced you can share with others. They are hungry for your expertise.
 #5 PROMOTE
Don't be shy! You need to promote yourself and stop flying under the radar. You need to promote until people are complaining about your promotion.
ONE THING I'M DOING ON SOCIAL MEDIA RIGHT NOW IS SOMETHING NOBODY HAS EVER DONE BEFORE—I'M LITERALLY GIVING A MILLION DOLLARS AWAY.
You can win big cash for doing a YouTube video about me. This is part of my $1,000,000 Cash Giveaway across all of my social media platforms that I'm running until the end of the year. Right now I've set aside $250,000 to be given away December 15. Be sure to get your video in soon to be eligible for this huge cash giveaway…