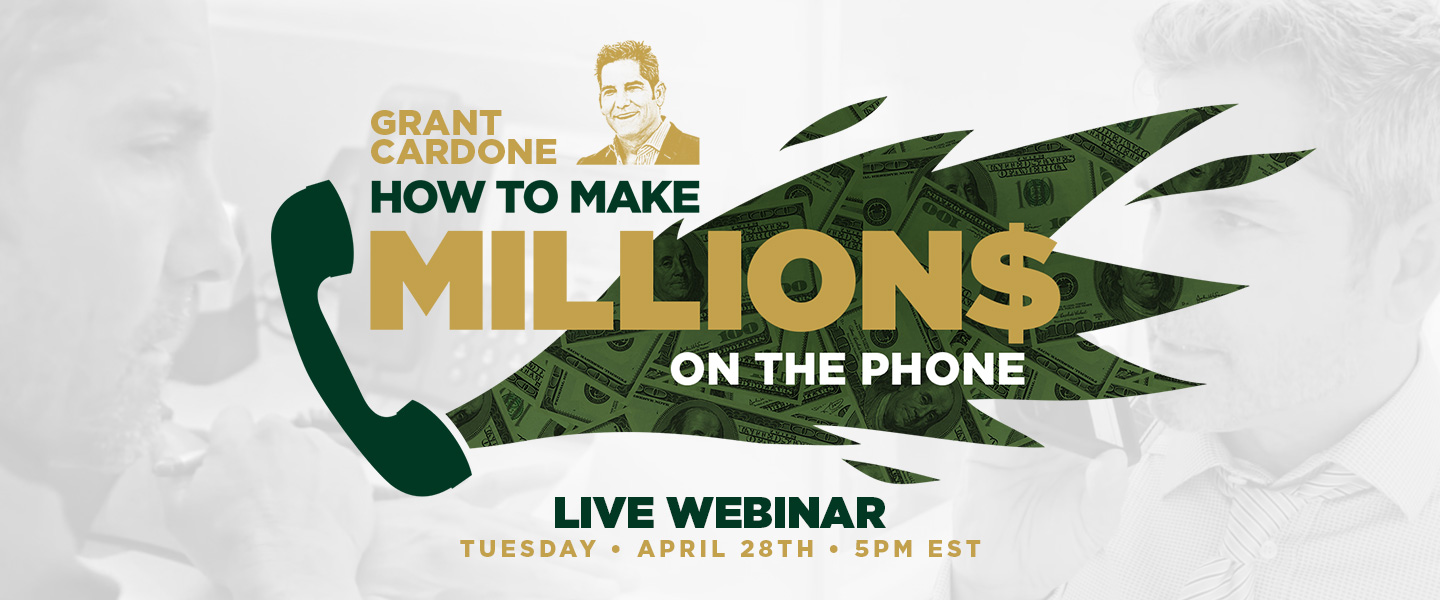 Grant Cardone How To Make Millions on the Phone
The phone is the single most effective way to communicate directly with a customer, besides being face to face. It is also the best way to increase the number of people you can get in front of to sell your dreams and ideas.
How to Handle Price on the phone
How to use price to Fill Up Your Pipeline
How to Get Past The GateKeeper
How to Create Urgency
How to Close on the Phone
How to Separate Yourself from the Competition
How to Qualify the Buyer on the Phone
What to Never Say on the Phone
How to increase your Show Rate 500%
How to Increase your close rate over 200
How to Use the Phone to Make Millions of Dollars
How to Follow Up the Unclosed Buyer Long after the Competition has quit.
What are you doing to maximize every phone call opportunity? Whether it's incoming, cold calls, follow up or prospecting, you need to know how to handle them in the most efficient way possible.
Watch a master at work and then learn exactly how to do this!
"No single piece of technology has made me more money than the phone. When I was a young, struggling salesperson I hated the phone. I had been made to believe that I couldn't sell my products over the phone. I was told that the only way I could be successful was to be directly in front of people. This mentality limited my time with customers, many of which were not even qualified to buy."  -Grant Cardone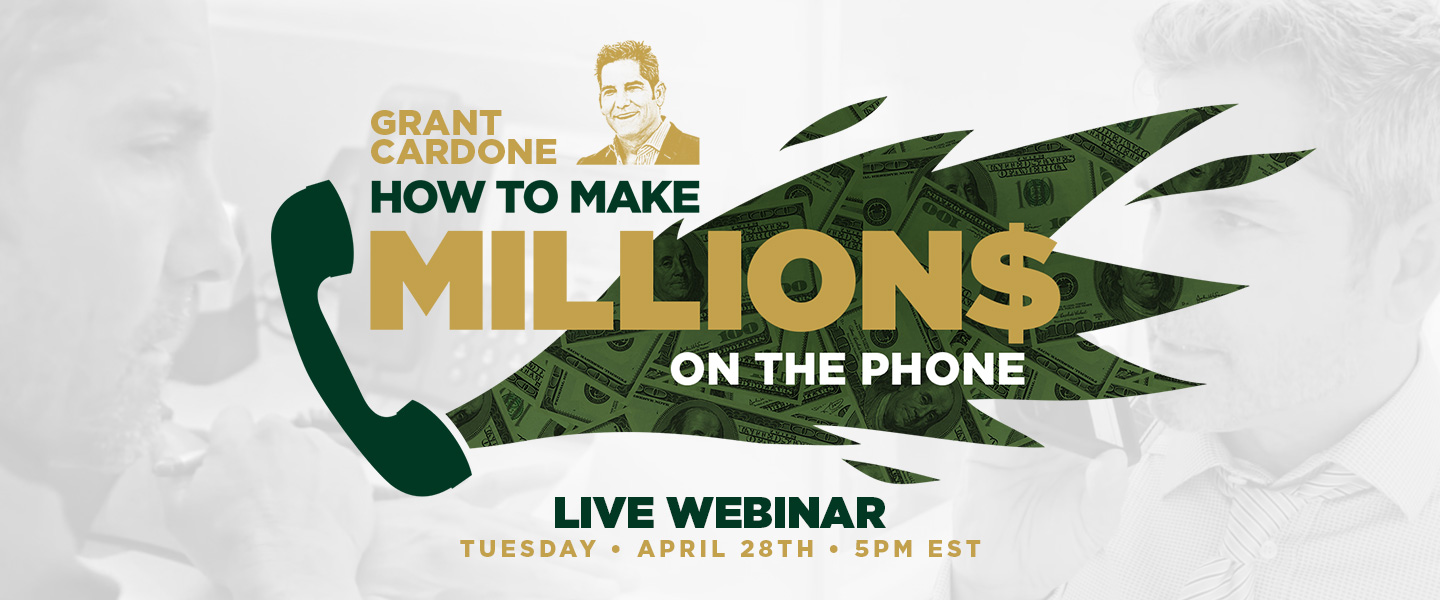 HOW TO MAKE MILLIONS ON THE PHONE
GRANT CARDONE LIVE VIDEO WEBCAST
APRIL 28TH – 5PM EST