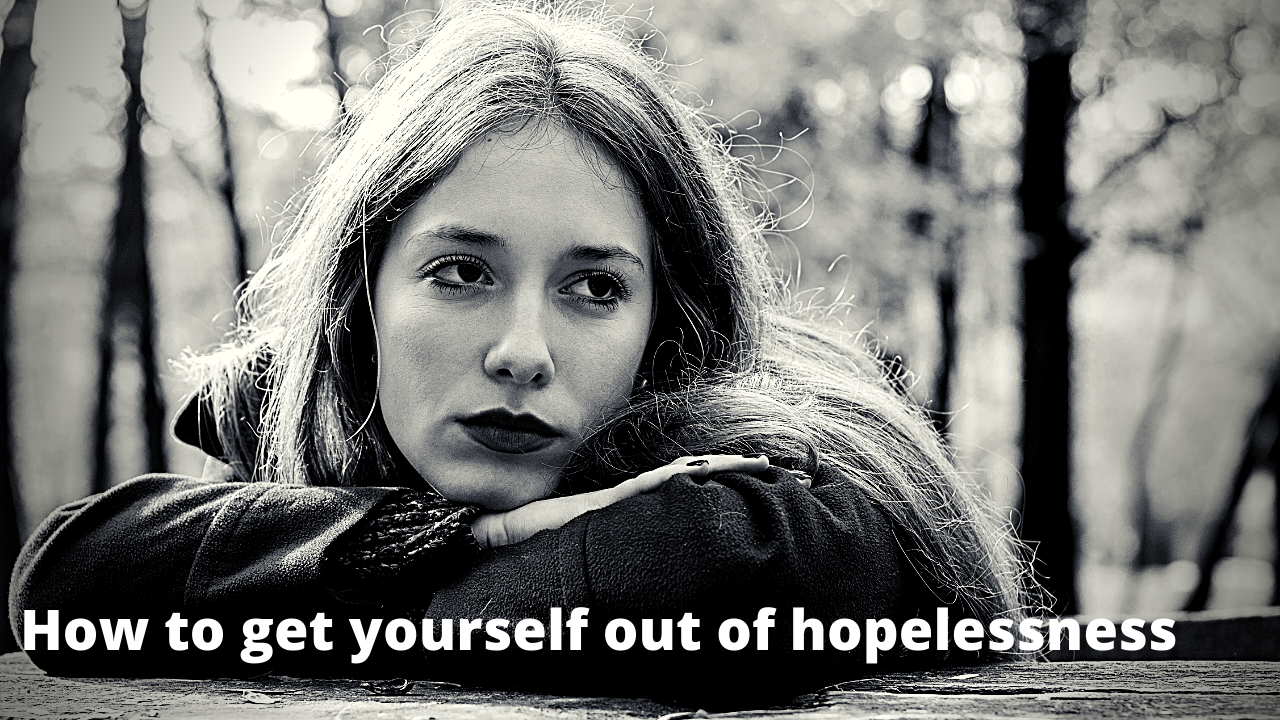 How to get yourself out of hopelessness
hopelessness:  a feeling or state of despair; lack of hope.
One way to get yourself out of hopelessness is to increase your urgency and necessity.  For instance, if your life depended on getting a sale today, you would get a sale, regardless of the economy.   Take a cue from children; they continue to focus on getting what they want despite any "recession."  Children will relentlessly pitch as though their lives depend on it and usually until they close the "deal."  But how and why are they able to do that?
Because they pay more attention to the outcome than the problem.
This means you're going to have to remember how to do that.  You knew how to do it once, now it's time to remember and implement.  It's time to adopt a winning belief system.
And adopting a winning belief system does not mean that you're in denial.  It just means you make the most out of every opportunity with a can-do attitude.  Even in the middle of the darkest economic times, you don't want to have your eyes shut.  Be aware, observe, and look for every problem…
Because every problem equals an opportunity.
During all times, but especially tough times, people want to work with the most positive and most professional people in the market.  Competitors who struggle with negativity translate into more sales for you, if you stay positive.
Grant went live on the Cardone Zone recently to give you his advice  during these crazy times.  And these these tips you can use to get yourself out of hopelessness and stay positive while we go through what we're going through.
BOTTOM LINE:  We are in a reboot moment
#1 Get in acceptance and stop living in denial.   The world has changed. Make tough decisions now and control what you CAN control like your sleep, diet, and activity levels.
#2 This is BIG.  We haven't seen something like this in our lifetime. There has never been such a sudden economic halt. The repercussions will be large in the coming weeks and months.
#3 You will get through this.  The question is, will you be better or worse?
This is why, right now, Grant is offering 30 days FREE access to Cardone University.   This is the ultimate tool you can use to get yourself out of hopelessness, increase your personal motivation, stay positive, and up your sales and business skills.
Stay strong and be strong out there.  We are living through historic times!