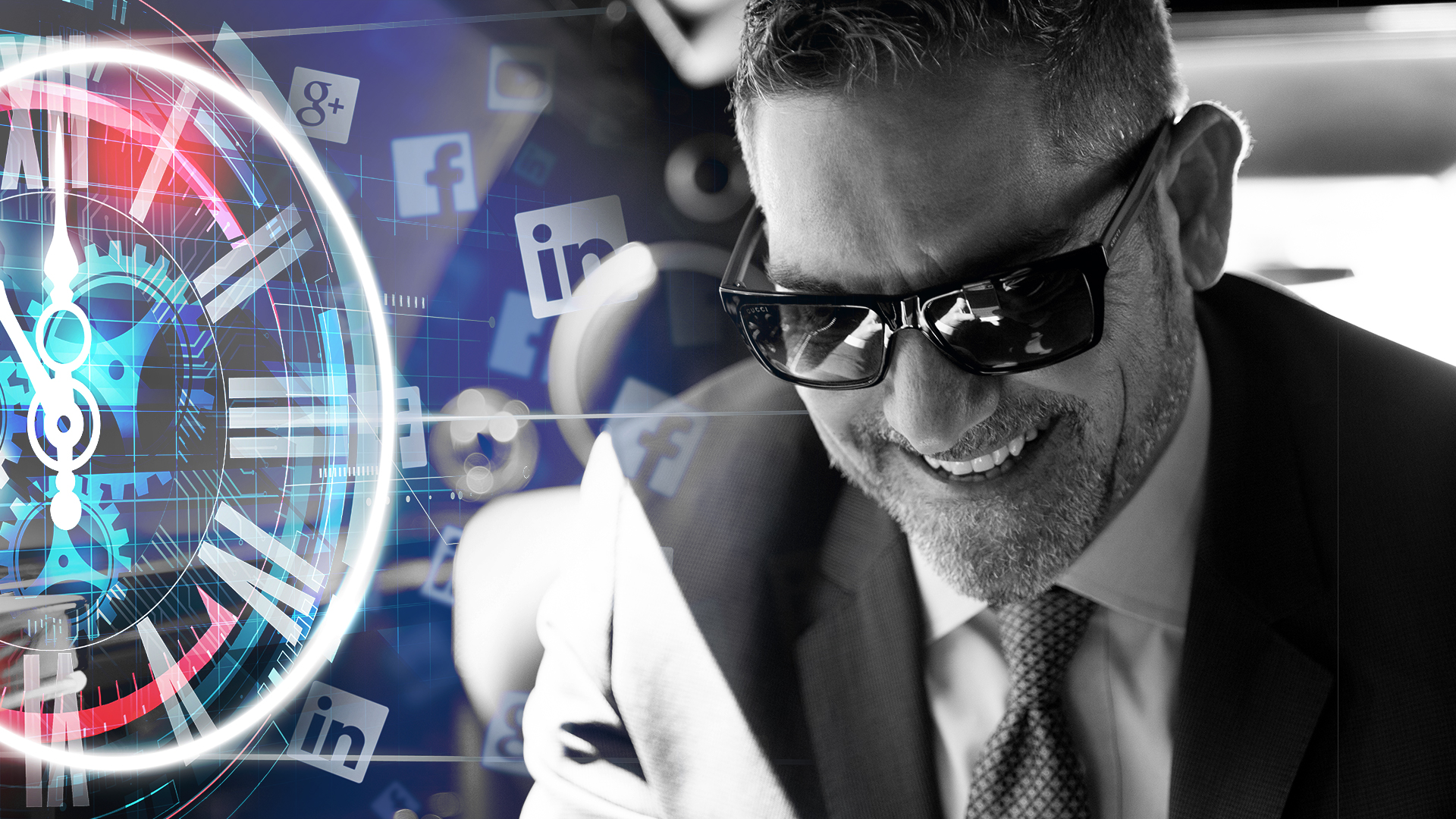 Dissecting Grant Cardone on Social Media
If you're following Grant Cardone on Social Media, you may not know it, but you are simultaneously getting a full on master class in social media education.
Nothing Grant Cardone does on social is an accident or random.  Following Grant on social will show you who he is and also show you that this is a man who practices everything he preaches.
Grant Cardone's latest Strategy of the Week takes you through a journey of what a day in the life looks like from the POV of Social Media.  This presents you with an amazing opportunity.  Why?
Because success in anything also contains a specific set of skills that can be learned / taught.  And if you can duplicate the successful actions of the successful, what do you think will ultimately happen?
What are the social media success lessons from this Strategy and how can you apply them to your activity on social media?

Grant Cardone on Social Media BIG PICTURE:  Are you using social media or is social media using you?
Think on this.  Is your activity on social media proactive or reactive?  And while this is also a massive life lesson (you want to be proactive) you really want to lead from the front when it comes to your social media.
When you hit Twitter or Facebook, do you scroll or post?  What would happen to your entire social media experience if you made it a rule to post before you scroll?  And when you catch yourself scrolling, make sure you ask yourself, am I using social media right now or is social media using me?
Here's another great Uncle G quote that you can apply to social media…
Spectators pay, players get paid."
Which one are you?
Grant Cardone On Social Media Tip 1:  Ask questions
If you study Grant at all you may have heard him of one of us say something to the effect of questions control the cycle.  One of the first lessons I learned from Grant was, "selling is a conversation and power comes from the words that you use."  Asking open ended questions gets the conversation especially when you solicit the one thing everyone has on social media; their opinion.
After all, this is the social part of social media.  Start the conversation.  Ask questions that get people thinking, engaged and talking.
Grant Cardone On Social Media Tip 2:  Have an opinion
So, you're using social media now, not being used by it.  You're asking questions and stimulating positive discussion.  People are engaged.  You're a player now, not a spectator.
Next, remember, you have a certain set of beliefs about life.  You are unique and you have value.  If you don't think you do, probably need to get that one handled first, but the bottom line here is on social media, it's OK to have an opinion and it's also OK that people may not always agree with you.
It's more important to have an opinion and to be certain.  Just like Grant says in the video…
If I have a wrong piece of data that I'm stable on, I'm probably going to be more effective than a right piece of data that I'm unsure about."
How do you apply this to your social media posting?  Have an opinion that you believe in fully; support it, back it up and never apologize for what you believe in.
Grant Cardone On Social Media Tip 3:  Show activity
Outflow is senior to inflow.  You're using social media to promote you, your brand and your business.  Make sure people know what you're doing and because seeing is believing, you need to show the activity and action you're taking.  Show people what's going on, almost from an insider's perspective.  And that's not just for you.  You want the competition to know you're taking massive action, that you're making things happen.  Remember, player not spectator.
Grant Cardone On Social Media Bonus Round + Homework
Remember from Sell Or Be Sold, "Service is Senior and Give, Give, Give."  Grant applies these principles to social media every day.  Watch, listen, observe and learn.  This is how you grow your business on social.  If you're paying attention, just look at the amount of activity and value he brings.  Understand that you can duplicate these strategies right now.
Homework/Challenges:
Make a list of 100 engaging open ended questions you can ask that are connected to your brand and business.
What are your opinions about your industry?  Write it out and get very stable on it and have data and facts to support it.  How stable can you get?  Unshakeable is where you want to be.
Come up with 50 different ways you can show activity in your business and your brand.
Last thing, you'll notice on social that Grant is pushing hard for YOU to attend the best business conference in the world—the 10X Growth Conference. Why? Because you're going to get great business and marketing content, unbelievable networking opportunities, and it's going to be a ton of FUN (every trip should be a good time, right?!)