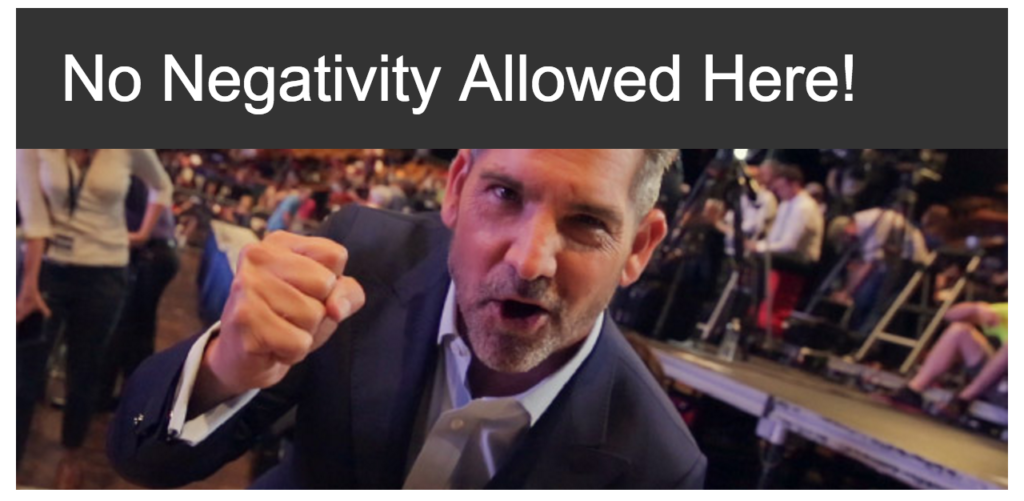 Tips to help you be an even more positive person
The is a reason Grant Cardone will routinely tell people that service is senior. The reason is that serving is the main ingredient necessary for someone to know they are being taken care of.  Customers do not like feeling like they are being taken advantage of.  In Grant's Strategy Of The Week for last week of September 2016, Grant says to concern yourself with your customer, not your paycheck.  You must be more interested in them than they are interested in you. This service thing has to be genuine and it requires that you trust that if you give enough it will pay off.  To do this effectively, you must be a positive person.
If you feel like you don't get results from serving then you haven't stayed with it long enough, you've come up just short of serving, you aren't genuine in the service, and you quit being interested in serving.
You need service in your heart. Dress professional and carry yourself like a winner. You have to make a decision to have that. Your attitude determines how far you will go in life. Serve the customer. And to get the highest price, you have be a positive person.  You'll need a great attitude doing it too. Here are 9 tips to help you.  These will show you how to have the best attitude you can.  They will also show you how to be a positive person and stay positive.  Lastly showing you how to best serve your customers day in and day out…