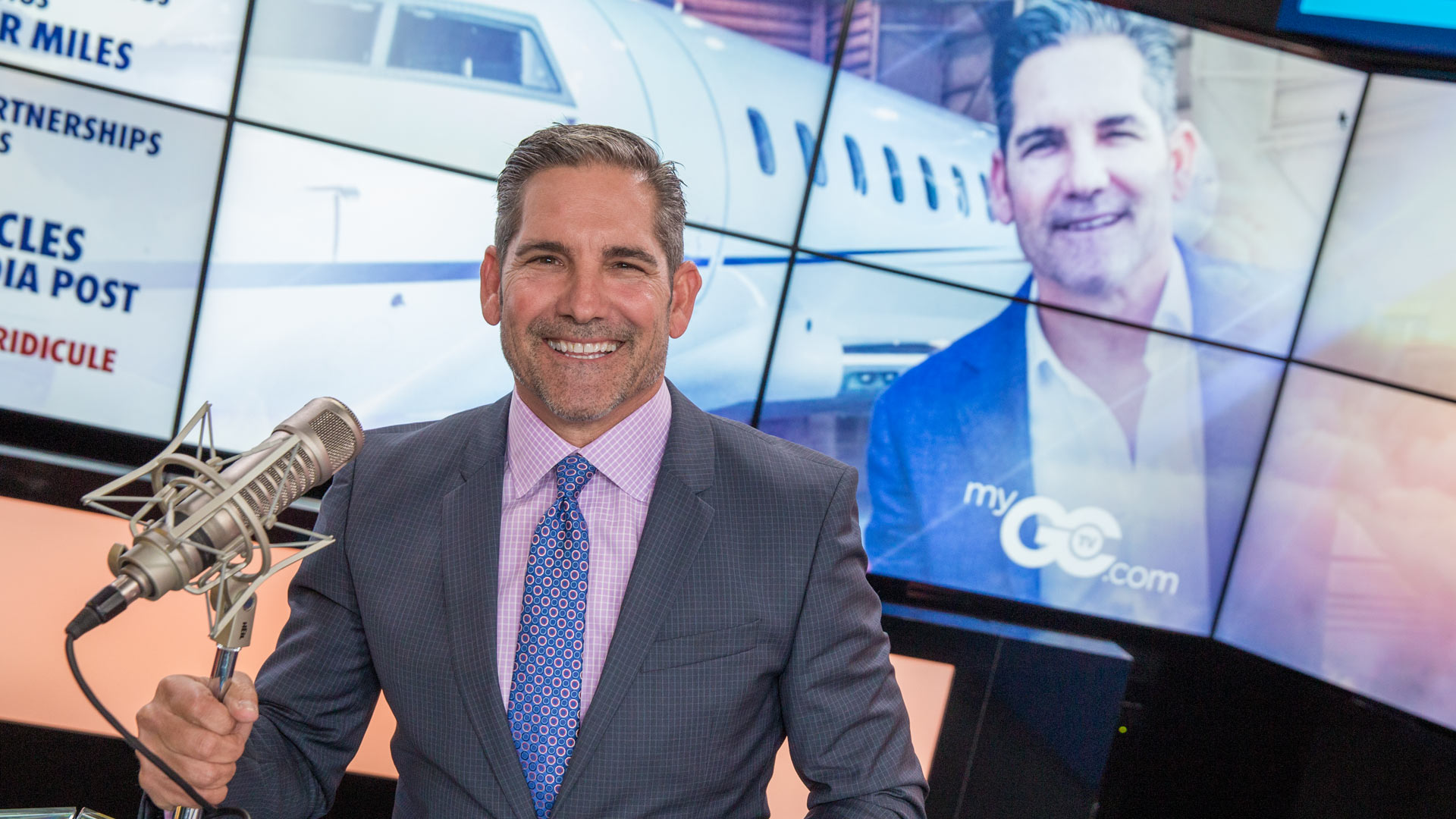 FROM THE DESK OF GRANT CARDONE:  "Some people say you should never blow your own horn.  I say, why have a horn if you can't blow it?"
Grant's got several best-selling books, some of which have been at the top of the charts for literally over 7 years—and today we're going to give you some of the most vital parts of each of them.
Now we know that not everyone loves to read, that's why Grant personally recorded each book on audio for you to consume the material easier and we included these audios into Cardone University.  We also then expanded massively on these concepts in the books and built out over 1500 segments of bite sized video trainings with testing to make sure you're getting it.  So, with that in mind, here are:
5 Quick Tips from Cardone University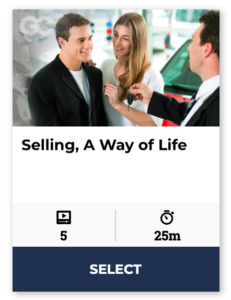 QUICK TIP ONE: EVERYTHING IN LIFE IS A SALE, AND YOUR ENTIRE LIFE IS A COMMISSION.
This concept can be found and the studied inside Selling Is A Way Of Life.  Think about it for a second.  What other types of commissions are there?  Commission is not just a monetary event.  Recognition, a raise or promotion, gaining new friends…  any successful result after concentrated effort is a commission.
And consider this, everyone is actually on commission.  As you'll learn in Selling Is A Way Of Life,
"The number one reason a business fails it because it fails to sell in quantities great enough and at margins high enough to keep the company solvent."
That's it.  So whether you know it or not, if there's no revenue, you're not getting paid and some how, some way, your job aids in the production of revenue.
So once that reality hits, two things become immediately vital.  One, that every employee to some degree is part of the sales team and two, if that's the case, shouldn't every employee have a basic and fundamental understanding of sales, service and communication?
This is exactly why Cardone University has sales, service and communication training for every employee in your company.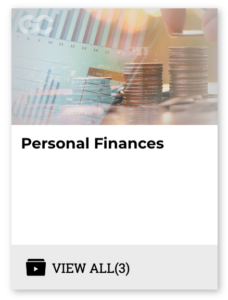 QUICK TIP TWO: YOU CAN, AND SHOULD, BE A MILLIONAIRE IF YOU SIMPLY THINK BIGGER FROM THE START AND THEN HYPER-FOCUS…
Money is another word for freedom.  The two most important things you can buy and have thanks to money is time and freedom.  What ideas about money and wealth do you have that deep down you know they are holding you back?  More importantly, what ideas about money and wealth do your employees have that are holding them back?
How is anyone going to create real financial freedom in their lives if their head's all messed up about money?  How are your people going to close more deals if they're thinking in terms of limits and scarcity?  What if your entire staff was looking to build a future for themselves and their family that had no real limits based on time and money?  Would they view things differently?  How would they treat your customers?
Cardone University has 4 courses specifically designed to get your head right about money.
The Price Myth (6 segments)
Your Buyer's Money (4 segments)
Personal Finance Course (32 segments)
Money & Finance Webinar (13 segments)
These courses will help anyone get away from "just think".  Just want to be happy, just want to get by, just want to… fill in the blank.  Again, what ideas about money and wealth are holding you back and limiting your potential?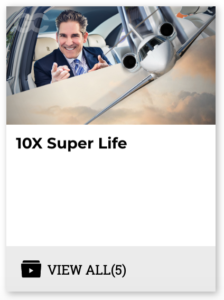 QUICK TIP THREE: THE 10X RULE ESTABLISHES THE RIGHT LEVELS OF ACTIONS AND THINKING THAT GUARANTEE SUCCESS.
"Whether your goal is to improve the planet's social conditions or to build the most profitable company in the world, you will be required to use 10X think and actions to get there."
Tip three is really a spinoff from tip two.  If the goal here is time and freedom, you're also going to have to increase your think in terms of action, effort and also make sure your not operating from any mindset that deals in limits and shortages.  Not just money.
Whatever reasons (excuses) you may have for not being where you want to be in life, Grant will tell you that "It isn't a matter of education, talent, connections, personality, lucky breaks, money, technology, being in the right industry, or even being in the right place at the right time."  Creating success will require you to think bigger and go bigger.  At the end of every highly successful endeavor, most victors are proud but not satisfied.  Meaning they know they could have done more.
"Most people only work enough so that it feels like work, whereas successful people work at a pace that gets such satisfying results that work is a reward. Truly successful people don't even call it work; for them, it's a passion. Why? Because they do enough to win!"
How do you get your entire staff thinking like this???  You start by implementing and using Grant's proprietary training process.  It's a 4-step process that when combined with Cardone University and we can stimulate a 15-30% increase in volume and profits while reducing expenses and expanding market share.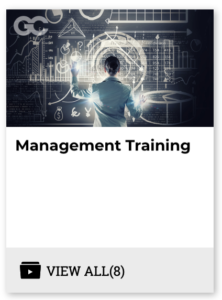 QUICK TIP FOUR: IF YOU'RE GOING TO DRIVE THAT REVENUE LINE, YOU HAVE TO TEACH YOUR PEOPLE HOW TO DO IT.  THEY DIDN'T LEARN IT IN HIGH SCHOOL, THEY DIDN'T LEARN IT IN COLLEGE, THEIR PARENTS DIDN'T TEACH THEM HOW TO DO IT.  IF YOU WANT TO TEACH THEM, YOU HAVE TO TRAIN THEM.
There are two main reasons this becomes incredibly hard for most managers and leaders in a company.  One is time.  82% of sales managers and leaders report don't have time to train and develop their staff.  Is that true in your company?  Second is leadership training.  Most managers got into management because they could produce, NOT because they could transfer their skill to someone else.
Do you, as a manager, have any of these problems? 
Unable to find good sales people in your market?
Your people aren't engaged like you are?
Salespeople underperform quota?
Your people don't follow up?
Salespeople can't close the sale?
Time management – no time for development & training?
Competitors undercut your price?
Which one is your biggest opportunity for increased sales and revenue?
Cardone University not only gives you solutions that makes your people better, it gives you the tools you need to motivate and transfer skill.  How rare is it when you actually have time to leave the company and go get additional training and education so you can do your job better?   Cardone University was designed to help managers and leaders first; making training in-house productive, easy and way less time consuming.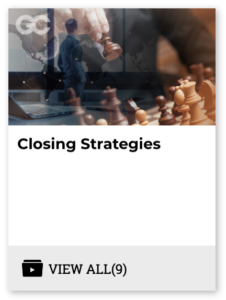 QUICK TIP FIVE: MOST DEALS ONLY CLOSE WHEN THE SALESPERSON CLOSES THE DEAL, NOT BECAUSE SOMEONE LIKES YOU, YOUR COMPANY, YOUR IDEAS OR EVEN YOUR PRESENTATION.
"The close represents 20% of your time and 100% of your money!"
Most salespeople struggle in the close because they either don't fully understand what the close is or they simply don't have enough ammo to  stay in front of a customer long enough to get the deal done.
QUESTION: If your salespeople knew 5 different ways to handle every objection they hear, would they view their job a little differently?
Cardone University has multiple angles to teach your people how to finish and close a transaction.  And that's not just memorizing a bunch of word tracks.  This is going deep into the mindset of the closer.  Giving your people the confidence they need to stay in it to win it.  They need conviction and certainty to get the job done.  And they also need your help to do it…
Which one of these 5 quick tips from Cardone University spoke the loudest to you?
What if you could get a better handle on that one thing in 7 days?  Look, there's a way to train your people and there's a way not to.  The reason most things fail is a lack of knowledge and how to.  When you play a game, what game do you naturally gravitate towards?  The one know how to play?  The one you know you have the best chance of winning?  Winning is important.  And if you're not winning in the sales game or not winning at the level you know you're totally capable of, would you allow us the opportunity to take you beyond these 5 quick tips from Cardone University and instead give you 7 days to really try it out and see what you can do with it?