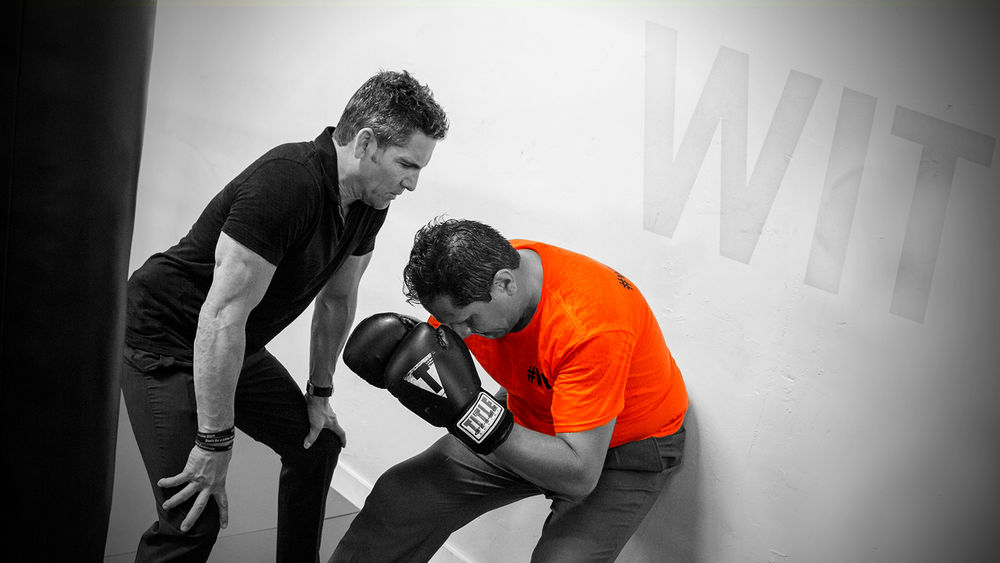 If you had a formula that would guarantee you hit your goals in 2020, would you be interested?
Well…  maybe we should back up a bit.  What excuses held you back in 2019?  What can you do to eliminate excuses in 2020?  Have you already set your goals for 2020 ?  Have you started thinking about what the end of 2020 needs to look like for you to know it was a good year?
[ACTION IDEA:  Try this.  Imagine it is December 31st 2020.  11:59 PM.  Looking back at 2020, how will you know it was the best year of your life?  Try this when building out your goals and targets for 2020.  Begin at the end.]
Now, as you start thinking about what you want to create in 2020, what you want to be and do and have, there will be multiple opportunities to quit, lower your target, give up, go in a different direction, all sorts of excuses will pop up to derail and distract you from making 2020 your best year.
Your success in 2020 will be dependent on 3 things:
A great attitude
Commitment
Get attention
Don't take my word for it.  Remember, success is a skill.  It is also something you can reverse engineer.  What are the successful mindsets and actions taken by successful people?  Can you duplicate those?  Of course you can.
Enter Maria Da Conceicao…
She executes this formula of having a great attitude, commitment and getting attention to make her goals and dreams a reality.
In Grant's Strategy of the Week, we learn that Maria Da Conceicao is a Portuguese woman who came from NO money but today supports a school in Dhaka, Bangladesh.
The deck was stacked against here
She was orphaned at a young age, adopted and raised by a house cleaner and by 15, Maria was a house cleaner…  With what?
Work hard with a great attitude
People noticed.  So much so she was offered a job as a flight attendant for Emirates Airline.
She winds up on a flight to Dhaka, Bangladesh which had a 24-hour layover. Staying in a hotel, just like the ones she used to clean, Maria went into the streets and saw the slums.
[ACTION IDEA:  Coming around full circle doesn't mean you stop making circles.]
While there Maria saw hungry kids.  And she wanted to do something to help.
With little money, she made a commitment
She flew back to Dhaka during her vacation time later that year and worked to feed the hungry and teach the children, getting donations and financial help from her connections in Dubai.
She then began using her own money to start a school.  Like a modern-day Mother Teresa, Maria expanded the school with dreams of getting 600 kids fed and educated.
But when the global recession hit during 2008-2009, the donations stopped.  Now what???  How BADLY did she want it?
She decided she needed to GET ATTENTION…
and become the first Portuguese woman to climb Mount Kilimanjaro in Africa.  She summited in 2010 and got some funding for her school for the short amount of press she got.  Unfortunately, she still was way short of enough publicity to gain sponsors to reach her goal of funding 600 kids.  It was time to 10X the hard work, the great attitude, the commitment and the attention.
first woman to run a marathon on each of the seven emirates in the UAE in seven days.
completes a successful trek to the North Pole.
first Portuguese woman to summit Mount Everest.
swam the English Channel.
run seven ultra-marathons on seven continents in six-weeks.
She now holds Six Guinness World Records and the attention that got her has helped her foundation feed and educate children in one of the most difficult parts of the world.
So what's your excuse?
To eliminate excuses in 2020, you'll need:
A great attitude
Commitment
Get attention
These are the ways to eliminate excuses in 2020.  Whatever it is you've decided to accomplish in 2020, you do not have to let excuses stop you.  Maria had plenty of excuses but she chose to not allow any of them to keep her from reaching her goal.
When you attack your goals with a great attitude and a commitment to do whatever it takes and you go get the needed attention, you too can have your 2020 your way.  Remember,
And with commitment comes creativity.
How bad do you want it?  What mountains will you climb?   How badly do you want to help others, or even to help yourself?  Do you want to do something GREAT in this world?   What do you dream about doing?  Make it happen…NO EXCUSES!!!
Now, where can you go to develop that great attitude, reaffirm your commitment and get that needed attention?
Two ways to do this right and do this right now.  10X GrowthCon and Cardone University.  GrowthCon lights the fire, Cardone U keeps it going.
—Network with the right people
—Get the best business content of 2020
—Have a great time
—Maintain it all while growing