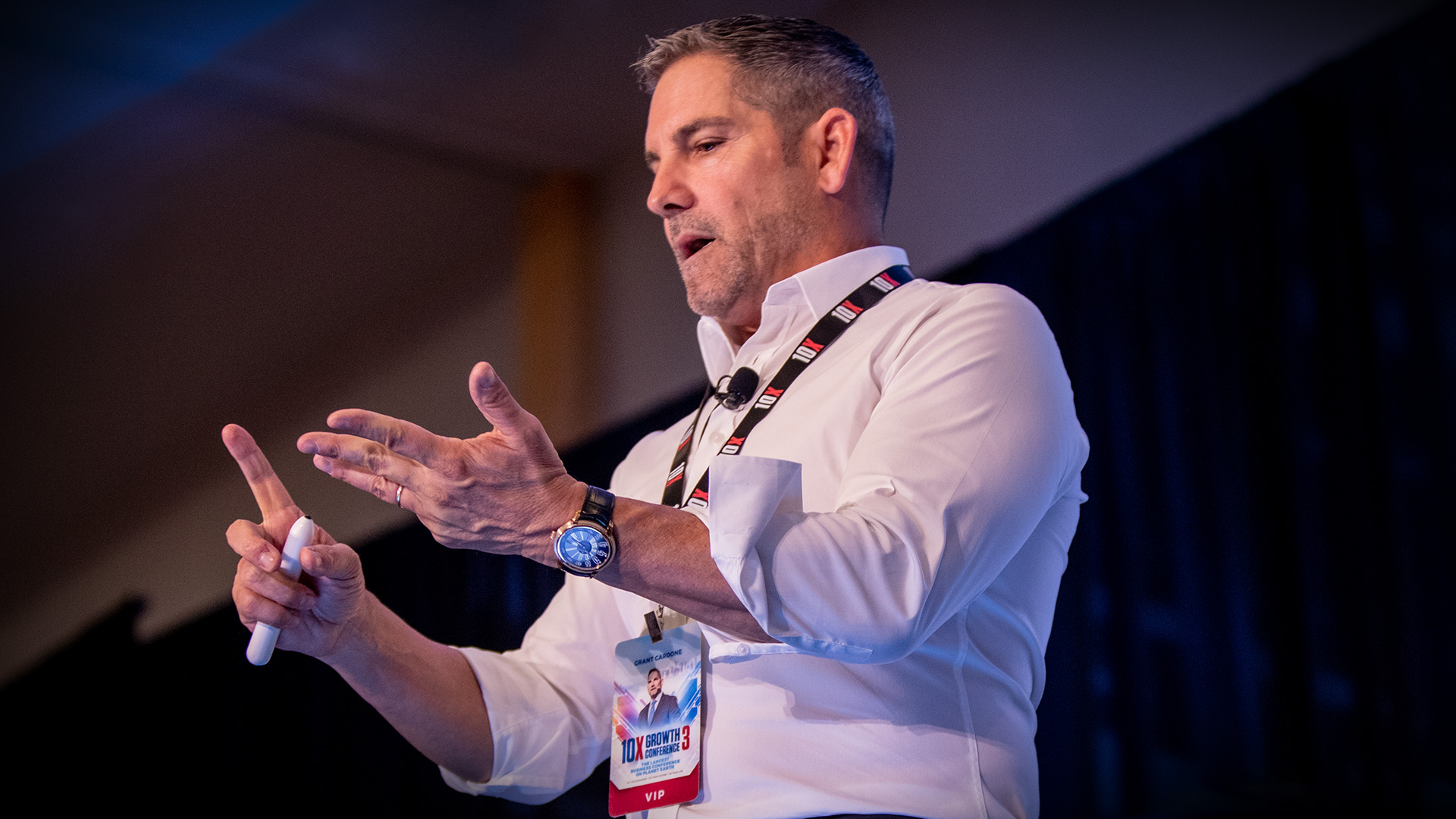 3 Tips to Keep Pushing for More in 2019
FROM THE DESK OF GRANT CARDONE:  "Grant, you're wearing me out." I hear that often.  Many people think they can't keep up with my activity levels.  They wonder how I can go from one appointment to the next without breaks.  They can't fathom why somebody with hundreds of millions of dollars is pitching a $10 E-book on a Tuesday night at 9pm over Facebook live.  Besides the fact that I believe I'm helping people, I want to sell more because it's better to have and NOT need than to ever have a shortage.  Too many people are under the "enough myth", thinking they have enough when they don't. Only later they will realize it—when it's too late.  That's how all shortages come about, you think there is enough until there isn't.
I don't have enough, and you don't either…
I won't be satisfied with a billion dollars. You want infinite growth and influence.  But the very idea of infinite growth and influence is at odds against the "enough" mentality.  People who believe they have "enough" are usually the same people who have what I call a "shortage mindset", which believes there aren't infinite resources available.  When you have in your mind shortages, you start thinking about what is getting wasted. People criticize me and my wealth because they think one person having so much money is "wasteful".  How could one consume so much, isn't enough, enough?
I GO TO MALIBU…
…and I'll rent a home on the beach for a few weeks and spend $200,000. Let me tell you, the only people who think that is a waste are the people who think they can't get another $200,000.  Nobody I've talked to who has more money than me thinks that's a waste.  Think about it, you spend $1 like it's nothing, right?