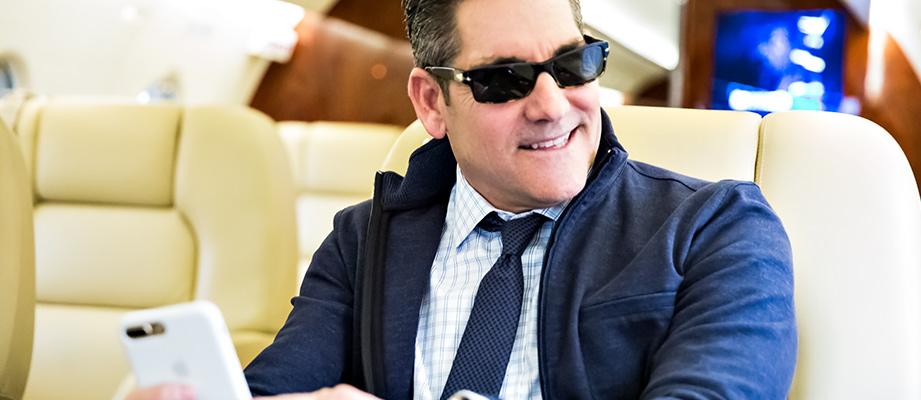 How to use Instagram to expand your business
FROM THE DESK OF GRANT CARDONE:  I'M INSTAGRAMABLE—ARE YOU?  What will you learn in this blog?  How to use Instagram to expand your business.
Instagram is blowing up in 2018. The service now has hundreds of millions of active users, and it's not just a place of amateur foodies posting pics of cappuccinos anymore, it's a legit social network with business pages and live video. You don't need to be highly artistic to be great on Instagram—you just need to be committed to the platform.
When I first got on Instagram I had zero followers just like anybody else when they sign up. I didn't magically get to over 500,000 followers, it took a lot of creativity and strategic posts. Here is some of what I did…
CONTESTS
Rather than just post my oatmeal pic, I asked people to guess the ingredients. Not only did I turn this into a contest, but I promote my Facebook page as well. You should be on multiple social platforms and look to add followers from one platform to another.
The fact is, posting pics of food has always been popular on Instagram. I'll post food once and awhile, but notice that I use hashtags and connect it with my brand. A hashtag is a word or phrase preceded by a hash or pound sign (#) and used to identify messages on a specific topic. Hashtags allow for people to search for your posts. There are hundreds of millions of posts on Instagram for #food and #foodporn and that number is growing every second.
VIDEOS
I also like to make short videos on Instagram, very similar to what I do on Twitter. Sometimes I tag my friends for more engagement. To tag someone simply type their handle (username) in the post. It's great to use comedy at times and have fun on Instagram—people want to be entertained.
GET COMMENTS
One tactic I use on Instagram is to write in the post asking for people to comment. In this particular post, I simply ask for people to comment if they've had someone hate on them, criticize them, or been envious of their success. It's always on topic with the picture or the quote on the picture. If you don't ask for comments, don't expect to get any.