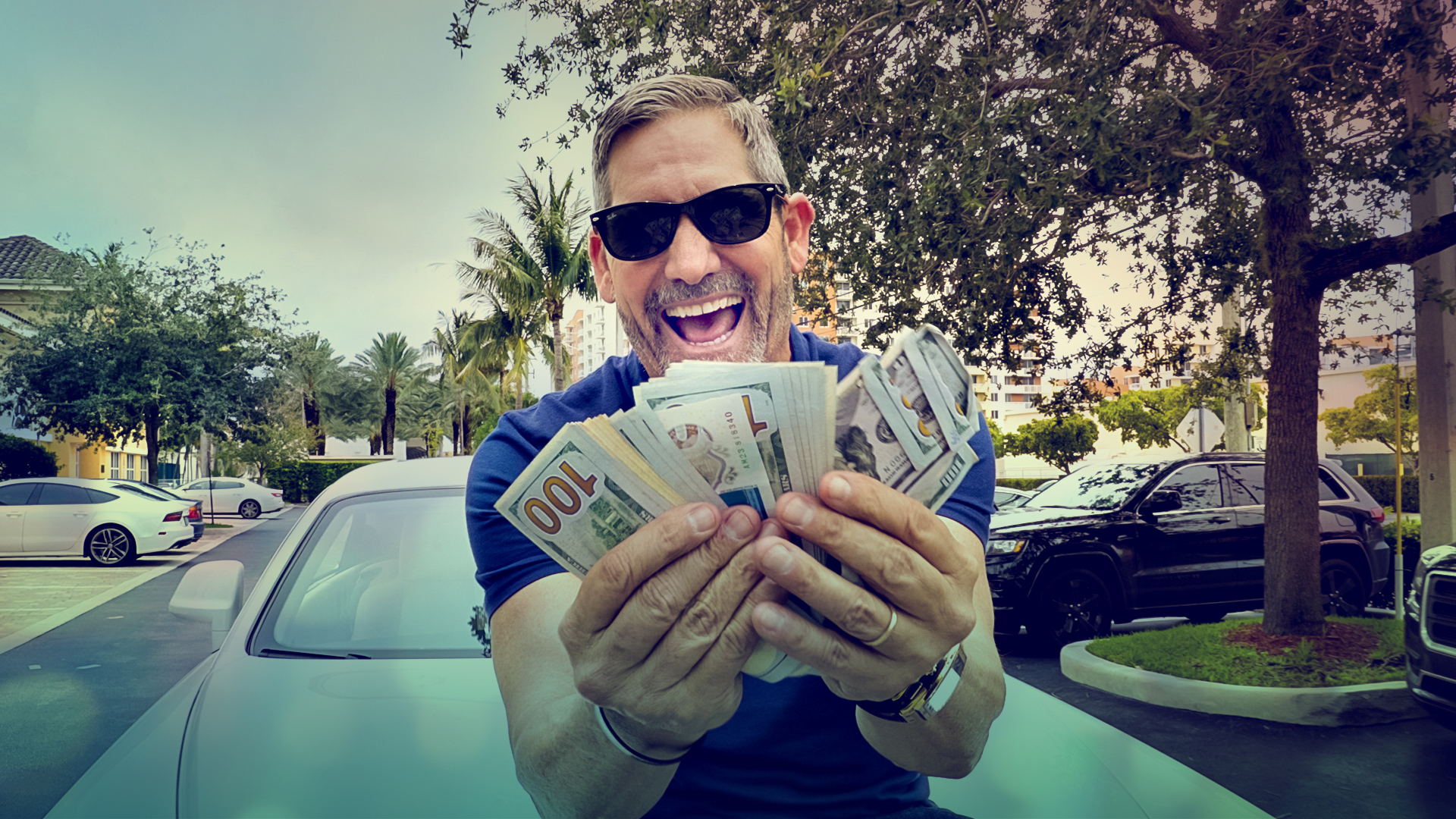 HOW TO BECOME A MILLIONAIRE
FROM THE DESK OF GRANT CARDONE:  In this blog, my only goal is to show you how to become a millionaire.  Too many young people are still living in their parents' basements, the middle-class is getting screwed, and most people simply don't believe they can become rich.
And let's face it, if you AREN'T a millionaire, it's because you don't know something, otherwise you would already be a millionaire!  Would you agree?
If so, read on, because here's just some of what I want to show you:
How To Become a Millionaire Fast
The Truth about the Single Digit Millionaire 
Specific Tips to Guarantee You Become a Millionaire
Are you ready?
What follows is your millionaire manifesto. Pay attention, because this is quite literally your path to 7-figures and beyond.
First, though, I want to explain the biggest reason you're not yet a millionaire (and trust me, it isn't your fault):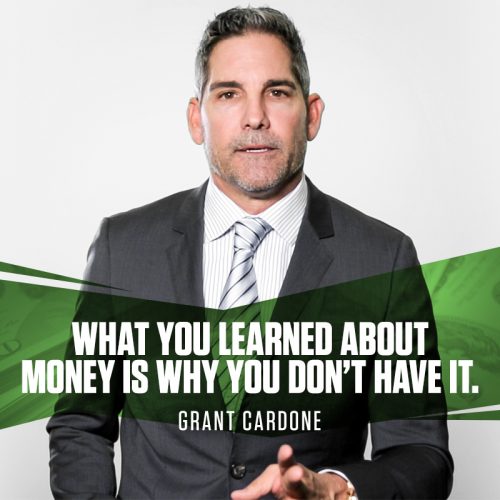 Let that truth sink in a moment—the reason you don't yet have money is because of what you've learned about it.
You've been taught wrong!
Many people are broke and struggling financially because they have the wrong data about money. If you're having money problems, it's not because you're stupid, lazy, or have the wrong job.
Nobody ever taught you how to get enough money, save enough money, and to invest enough to actually have financial freedom.
I did a short documentary on money earlier this year that I want to show you, it's about how people view money and why people are broke. I went to the streets of Las Vegas for the interviews…
Here are some of the questions I asked along with the answers I received:
WHAT DID YOUR PARENTS TEACH YOU ABOUT MONEY?
"Basically to save it, but I've never been able to do it."
"How to spend it."
"To save it and that you have to work hard to get it."
"Be Careful with it."
"Spend it wisely."
None of them were told by their parents to get rich or to concentrate on increasing income first. Everyone was taught by his or her parents to conserve, protect, and view money with a shortage mentality.
WHAT DO YOU SAVE MONEY FOR?
 "To buy a house."
I heard this answer over and over. Everyone was brought up to believe that you save money for the purpose of buying that mythological American middle-class dream of owning a home. A home won't get you rich—but more on that later.
WHAT'S THE BIGGEST MISTAKE YOU'VE MADE WITH MONEY?
 "Not saving enough."
I heard this response time and time again. I've said it before and I'll say it again, saving is not your problem, income is your problem. You can't save anything if you don't make anything. People are living paycheck to paycheck, how are they supposed to save?
The only way out is to increase your income!
You've been taught your entire life cute little money quotes that are COMPLETELY FALSE.
Fill in the blanks from these well-known sayings:
A penny saved is….
A penny earned.
Money doesn't grow on…
Trees.
Money won't make you…
Happy.
You become a robot automatically filling in these sayings as if they were the truth, but the truth is this:
A penny saved is….
Just a penny man.
Money doesn't grow on…
Trees? The paper comes from trees and men print as much of it as they desire.
Money won't make you…
Happy…but it won't make you sad, and I'm willing to bet being broke has never made you happy, right?!
After all, who has ever woken up in the morning and said, "I'm so happy today that I'm NOT a millionaire!"
Literally nobody.
Ever.
SO, YOU'VE BEEN TAUGHT WRONG—BUT NOW WHAT?
Ok, so we both know that how to become a millionaire isn't taught in schools.
It's funny that schools teach you how to read and write, how to do math, how to know history and geography, and how to pass a test—but they never bring up the subject of how to get rich, isn't it?
Getting super-rich seems to be a topic reserved for fantasies, movies, and drunken what-if games.
MOST HAVE COME TO BELIEVE THAT BECOMING A MILLIONAIRE IS FOR THE LUCKY SPERM CLUB, BUSINESS OWNERS, GOLD DIGGERS, LOTTERY WINNERS, ATHLETES, RAPPERS, AND INVENTORS.
But it's not true.
Millionaires and the super rich come from all walks of life. In fact, just to debunk one of the myths, I'll tell you that four out of five millionaires today work for someone else.
Here's the truth of the matter: The possibility of you becoming rich is NOT just a fantasy.
The reason most people never get rich is that they never even consider it a possibility. They are convinced by those close to them to simply be satisfied with whatever their financial situation is.
The other reason is that people fundamentally do not understand money. Very few people know how to get money, even fewer know how to keep it, and almost no one knows how to multiply it. Just look around and you will see signs of this everywhere.
America in one of the richest countries in the world, but…
76 percent of people live paycheck to paycheck
50 percent of Americans have no money for retirement
47 percent of Americans don't have $400 for an emergency.
If these statistics were true in a poor country, it would be one thing, but America is considered a wealthy country.
IT'S NOT JUST SCHOOLS THAT HAVE TAUGHT YOU BAD MONEY TIPS
Turn on the television or go online and you will see endless, ridiculous financial advice.
Financial pundits suggest saving tricks where your path to wealth is finding the lowest price for a product or putting more air in your tires to save gas.
This piece of advice always cracks me up: "If you don't drink coffee out, you'll save another $700 a year." You can save $700 a year for the next fifty years and you won't be rich, you'll just be old!
Another pundit preaches all debt is bad, and that by avoiding debt you will somehow be financially free. "Never borrow money under any circumstance," the previously bankrupt advisor promotes. He overlooks the reality that almost all wealthy people have used debt to multiply their wealth.
Flip the channel and you'll see fancy graphics making a case that you should turn your money over to the boys on Wall Street who, smarter than you, will invest in stocks, bonds, and financial instruments they can't even explain.
Ask your parents for money advice and they will recite their path: get a good job, buy a house, contribute to your 401k, be grateful you have more than most and pray everything goes right.
You've received bad financial advice from others your entire life!
I'm here to change that today, starting right now.
The first thing you need to do in order to become a millionaire is a rather simple step, but don't skip over this because it's important and lays the foundation for everything that follows…