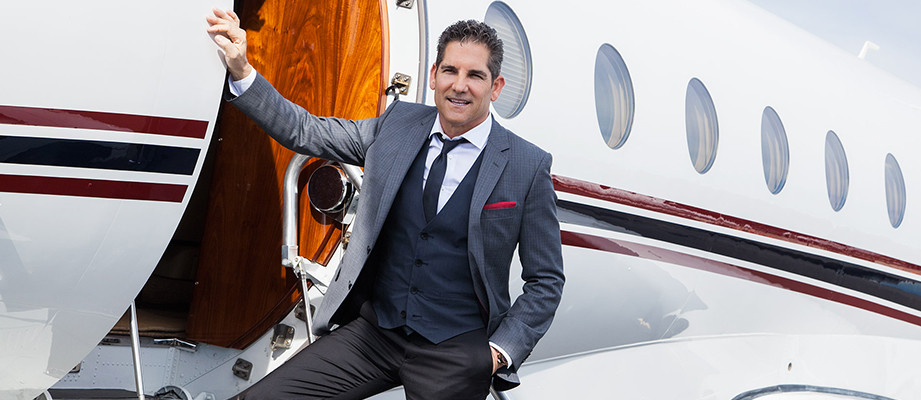 Grant Cardone's 5 Steps to Get Super Rich
FROM THE DESK OF GRANT CARDONE:  Many people offer financial tips, but be careful about this and always challenge where you get your information. In the internet world that we are in, getting data isn't a problem. The problem is too much data and way too much wrong data. Knowledge is power for sure, but what if the knowledge is wrong? People give up on learning, not because of laziness or being too comfortable. People become skeptical because they've received so much incorrect information that has failed them. There are too many people out there offering ridiculous ideas on how you actually can become and get super rich.
I can promise you that will not get super rich by "tips" such as skipping your daily latte at Starbucks. People are out there trying to save money, talking about how debt is bad and save, save, save. Look, if you don't have income then there is no money to save. Don't let anyone give you the idea that you need to skip your Starbucks coffee and save $5 a day and that will somehow turn into a fortune.
I can skip my $5 Starbucks every day and save $10,000 over the next 5 years, but if you think $10,000 is going to change your life, you're not just broke, you're quite frankly unaware of the kind of money it actually takes to really change your life. Of course, you should spend less than you earn, but if you make $50,000 a year with a couple of kids, what money is there left over to save?  Do the math.
IF YOU ARE SERIOUS ABOUT GETTING RICH, YOU NEED TO GET YOUR MIND FOCUSED ON INCOME, NOT ON WHAT YOU CAN SAVE.
Increase your income enough and you will be able to start to save something.
For Grant's 5 non-fiction tips you can use that will actually get you to millionaire status…