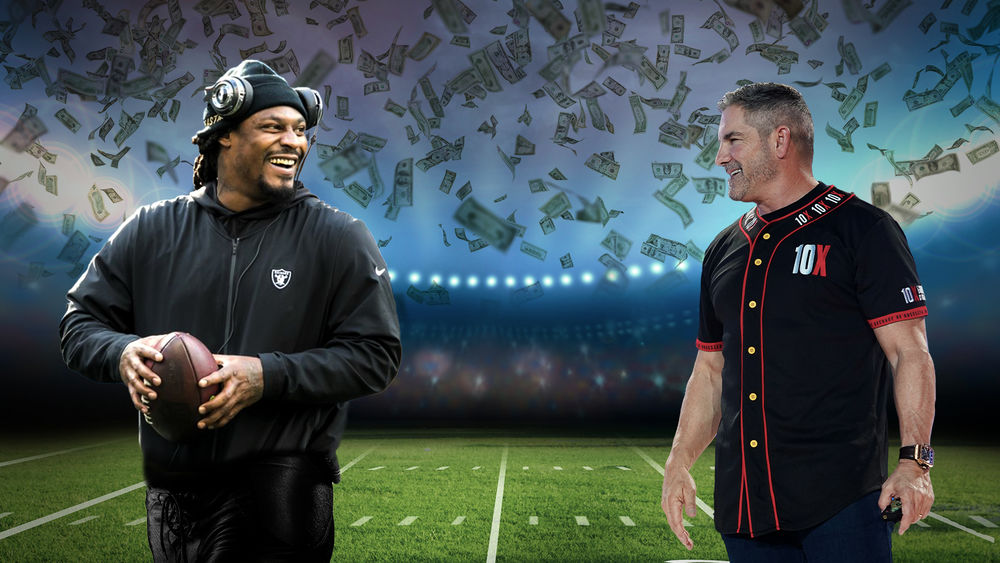 What does chicken care have to do with retirement?
Did you know that the word chicken is also a slang term for cash-money?  It is fairly interchangeable with "Dough", "Bread", "Moolah", or "Iron" and it is usually referring to dollars on one's person, or cash-on-hand.
I have to admit, I've never heard that term before and I'm curious to see what's going to happen from an SEO standpoint!!!  But once you get it, you know, how DO you care for your chicken?
Real Investments for Retirement
In Grant Cardone's latest Strategy of the Week, he talks about a press conference that went viral where Seattle Seahawks running back Marshawn Lynch was encouraging his ballplayer peers to get their money right because "your career won't last forever."
Here's the quote from Marshawn Lynch
"I've been on the other side of retirement and it's good when you get over there and you can do what the [expletive] you want to, so I tell y'all right now while y'all in it: Take care of y'all bread, so when y'all done you can go ahead and take care of yourself. So while y'all in it right now, take care of y'all's bodies, take care of y'all's chicken, take care of y'all's mental. Because, look, we ain't lasting that long."
And straight from the stradegy: THIS IS A REMINDER FOR ALL OF US WHO HAVE SPECIAL TALENTS THAT WE ALSO HAVE A SHELF LIFE.
For Grant, it was a reminder of when his dad, who was the provider for the household, died at the age of 52 even after doing everything right with his money, life insurance, house paid for, paid off car AND some cash put away…  Yet, Grant's mom was still left scrambling the week after his dad died because the income STOPPED.
When Certainty became Uncertainty
What does Grant's buddy Deion Sanders have to say about this?
"Real Assets are REAL. Athletes identify with and pride themselves by the understanding and the notion of REAL. There comes a time in an athlete's life that he or she looks in the mirror and recognizes he ain't what he used to be and he can no longer do what he once did. Why should your assets emulate you?. It's time for the athletes to truly get in the game of life and THINK!"
Scary stat from Sports Illustrated: Almost eight out of 10 (78%) players suffer from financial stress within two years of their retirement.
So, what if you're not a professional ballplayer or athlete?  How do you feel when you hear about someone famous who loses it all?  Have you ever caught yourself saying, "NOT ME MAN!!!  If I had that kind of money, I'd [insert whatever armchair quarterback load of BS you come up with]."
How are you going to care for your chicken?
We don't have to be pro ballplayers or rockstars to know how important it is to care for our chicken!  Do you have chicken coming in?  Are you keeping your chicken?  Are you breeding your chicken?  Is your chicken working for you or are you just working for your chicken?
The lesson is perfectly clear and you need to have an answer to the following question regardless of what you do for a living right now.
When the paychecks STOP, what will you do for income?
Are you counting on social security, pension and your 401k?  Is the answer as crystal clear as the question?   If not, Grant created Cardone Capital so that he would have constant cash flow, but he's opened it up so you can too.  So anyone can.  Right from their website, "Cardone Capital is changing the way people invest in multifamily real estate."
If you'd like to talk so someone at Cardone Capital about how to get your chicken working for you, shoot at email to me david@grantcardone.com and I'll set up the introductions.