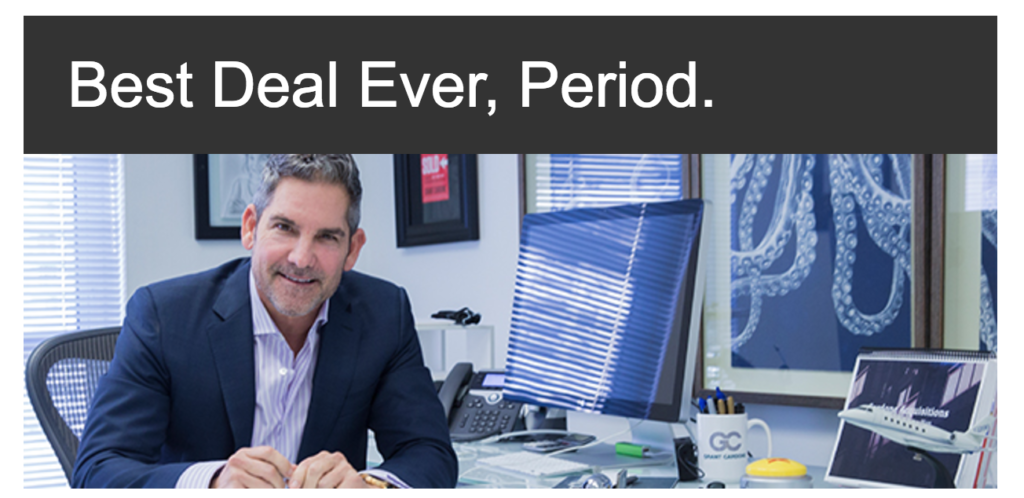 The first big leap you have to make is all on you
Bottom line:  you can't make more money and you can't get to where you want staying focused on the little stuff you have. The first big leap you have to make is all on you. You have to throw down for you. It doesn't take money to make money, it takes courage to make money. The fist investment you should make is in yourself.  There are companies that pay us $80,000 A YEAR for this and we're offering Cardone University for LIFE at 75% off!  You will one day be telling people that Grant Cardone helped take you from $30,000 a year to $3 million a year.  Grant knows it can be done because Grant's done it.  He's done it for himself and he's done it for others.  Now he wants to do it for you.
Cardone University for LIFE is a limited time offer, Grant will end this and is not going to offer this ever again. Let Uncle G be your coach to make sure you are super financially successful going into 2017 and beyond. Let him help you. This program works.
Have you ever just sat there and wondered to yourself:
"When is my life going to change?"
"When am I going to get my money right?"
"When am I going to find that job?"
"When am I going to hit pay-dirt?"
"When am I going to quit grinding and get mine?"
If you've ever had those thoughts or that idea more than once, twice, three times, a thousand times, if you've ever been obsessed with the idea of being successful and getting to where you know you can be, and if you've ever been inspired by a guy like Grant who went from nothing to what he is today, then know that we want to help you…
Want Cardone University For LIFE?  CLICK HERE