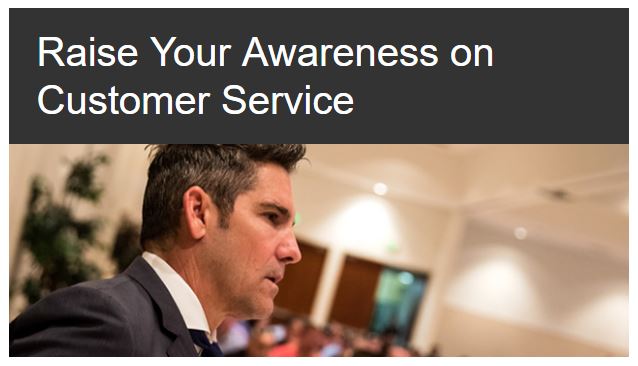 6 Tips for Better Manners
What if you could see service as opportunity?  Providing outstanding customer service gives you a unique opportunity to exceed your customer's expectations.  The great companies out there and the great salespeople control the service.  They do not try to control the customer.  Customer service isn't something to delegate to someone else.  You want to give excellent customer service before the sale, during the sale, and after the sale.
A big part of great customer service is not only minding your manners but checking what you can do to have even better manners.  For those who follow Grant on the regular, you know he is often very informal for a businessman but when you're dealing with him, you still want to leverage your better manners.  As Grant says in Sell Or Be Sold, "treat em like millionaires."   Better manners are a sign of a true professional and respect.  Better manners will boost your chances in the marketplace.
In Grant's Strategy of the week for May 20th, 2016, he delivers six tips to stay on top of your manners. The bottom line is you need to keep learning how you can do more and more for your customers.  How can you help your customers?  How can you exceed their expectations?  Which one of the six steps is your biggest opportunity for growth…