100 Ways To Stay Motivated MP3 Plus Workbook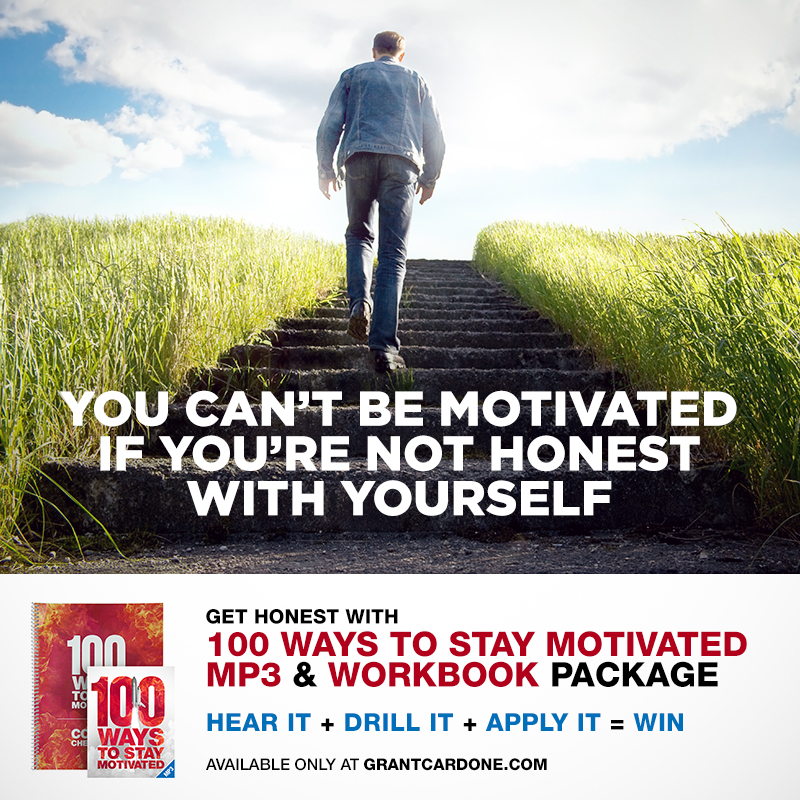 "You can't be motivated if you're not honest with yourself"
It's time to Flip your switch, ignite your fire and get moving towards your dreams.
Grant Cardone's unique style grabs your attention and gives you that extra jolt needed to keep you focused on the bigger picture. Your goals and dreams sometimes get shelved when other responsibilities and obligations seep into your day. When this happens we lose our motivation and feel wiped out. 100 Ways To Stay Motivated is a program that helps you add actionable motivation into your day. You listen and you take action!
The 100 Ways to Stay Motivated Course Workbook is the ultimate companion study guide to Grant Cardone's cutting edge 100 Ways to Stay Motivated program. The drills and exercises in this workbook will help you assimilate and apply the concepts you are learning to your life instantaneously, giving you immediate results! Don't just listen to the program; put it to work in your life and get the motivation you need to achieve your dreams.
Sales training expert Grant Cardone talks about the real value of motivation in 100 Ways to Stay motivated. With the release of this brand new program, Grant Cardone provides you with all the tips you need for for staying inspired, motivated and on fire to achieve your targets and goals.
Grant Cardone is known internationally as a sales expert and business coach.   Grant Cardone is a New York Times Best Selling author, real estate investor with a portfolio worth woll over 150,000,000 in real estate holdings.  He has written 5 books since Lehman collapse, and is a serial entrepreneur. Cardone knows a little about motivation and says,
"motivation is vital to every area of your life."
Successful people are all motivated – they know how to stay inspired.