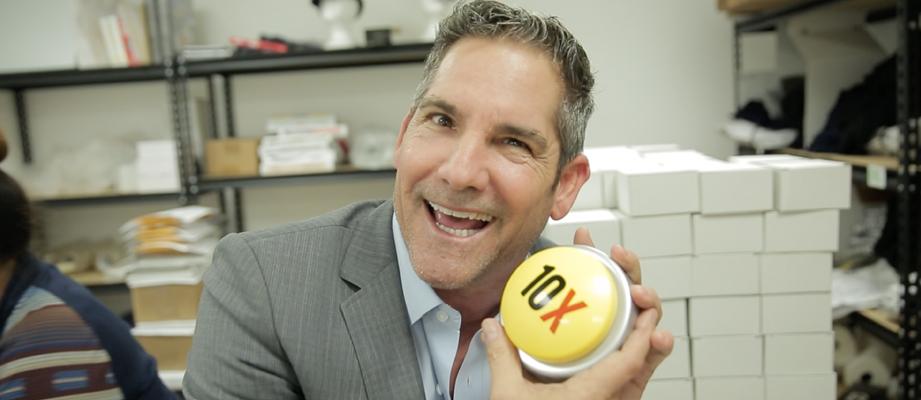 The 9 Steps to Go from
Sales Novice to Sales Superstar
FROM THE DESK OF GRANT CARDONE:  I was once a sales amateur. I know this because my paycheck used to reflect it. Professionals get paid well; amateurs don't get paid much. If you are truly serious about becoming a professional, you must commit to this thing called sales. Having been committed to sales since the age of 25, I'm here today to give any amateurs out there the roadmap to sales success. The money will follow!
These are the 9 steps to go from sales novice to sales superstar:
STEP #1
Listen to Sell or Be Sold. This is the foundational book you need that will lay the groundwork for all that you're going to learn moving forward. Just as a chef needs basic ingredients before trying to perfect a dish, you need something to simply start with. There is no other book I'd recommend you begin your journey on than this award-winning bestseller.
Don't listen to this classic just once, listen to it multiple times over the next 90 days as you workout or do your daily commute. Once the principles found within this book get in your head, you'll be 99% ahead of the 7 billion people who don't understand what it means to sell.
STEP #2
Listen to If You're Not First You're Last. This New York Times bestseller is more of the how-to of selling. Once you understand the principles within Sell or Be Sold, you're then ready for the more detailed nuts and bolts of selling with pipelines and power bases. Applying the principles within this book will jack your income up beyond levels you've only dreamed about.