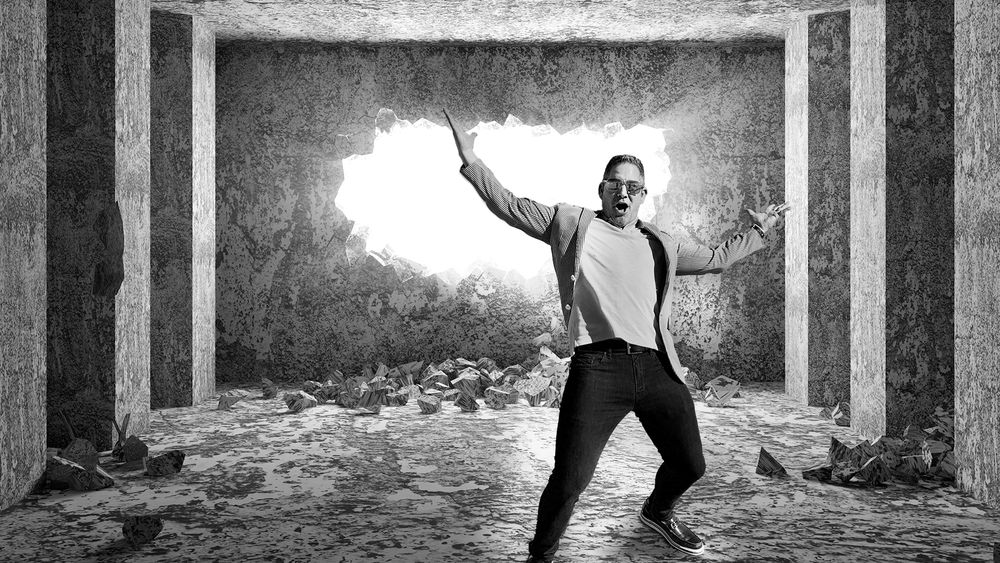 How Did Eliud Kipchoge Break 2 Hours?
In the latest Grant Cardone Strategy of the Week, Grant asks us, "what are your false barriers?"  Start thinking with this now.  What do you believe are barriers in your life that you know are false?
Since 1954, anytime you wanted to site an example of what happens when one person does the seemingly impossible and breaks the "unbreakable" barrier, most people would reference Roger Banister.
In 1954, Banister became the first person to run 1 mile in under 4 minutes.  Prior to this the general consensus was that a sub 4 minute mile was impossible but Banister got it handled in 3:59 seconds.  In 1999,  Hicham El Guerrouj did it in 3:43.13.  This is the current world record.
What's the lesson?
Before a barrier is broken, only a small fraction of people can see what's actually possible.  Once the barrier is broken, more and more people start to see what's possible and then start to accomplish it until it becomes almost common place amongst the elite levels and possible to everyone else.
The 4-minute mile, flight, the sound barrier, Mt Everest, 1000 pound squat, the list literally goes on forever.  Records and barriers are made to be broken.  And as of October of 2019, we now have a new reference point of the unbreakable being broken.  Eliud Kipchoge from Kenya hits a sub 2 hour marathon which means he was pacing a 4:34 per mile.  That's literally 60 seconds slower then the current one mile record.
These are not just physicals barriers.  In fact, these barriers are 100% more mental than physical.  But here's what I'd like to know…
What is the difference in mindset and vision between the people who break through these barriers and the people who believe it's not possible?
Now, what about our barriers?  What can we learn from Eliud Kipchoge about breaking our own barriers?  Here's what he said:
I'm sending a message to every individual in this world that when you work hard, when you actually concentrate, when you set your priorities high, when you actually set your goals, and put them in your heart and in your mind, you will accomplish, without any question."
So this is fantastic…  Why?
Because if you have a barrier, this is exactly how you break it.  Are you willing to confront it?  Will you stare it down?  What is YOUR barrier?  Isolate it and identify it.  What do you believe are your limits?
How do you break through them?
work hard
actually concentrate
set your priorities high
actually set your goals
put them in your heart and in your mind
And this is the best part, "you will accomplish, without any question."  
He didn't say you might accomplish, or you'll probably accomplish, he said you WILL accomplish.  What do you want to accomplish?  Because whatever it is, someone else already has and the reasons you think you can't are your barriers and they are breakable.
This is another perfect example (and challenge) of the dichotomy between simple and easy.  They are not synonymous in any way.
SIDE NOTE:  In the movie, A Beautiful Day In The Neighborhood, a journalist asks Mr Roger's wife, what it's like living with a saint and her reply is, "If you think of him being a saint, his way of living is unattainable."
Which means what?  By giving someone a saint like character or supernatural abilities you're letting yourself off the hook.  It's our way of justifying the fact that we're not yet willing to pay the price or set our priorities high enough.
Grant from the strategy:
 I used to not even consider being a BILLIONAIRE…but as we approach the end of 2019 I know I will become a billionaire, and I am not the first—many have gone before me…  and many will follow me."
QUESTION:  Of the 5 listed earlier, which one is the main differentiator?   Which one would be the catalyst to breaking your barriers?
Set High Standards
People that break barriers hold themselves to performance standards higher than normal.
What can you do about it right away?
Stop comparing yourself to others just so you can feel "good" about just being better than average.
Start to push yourself internally to go further than what most would consider reasonable [David Goggins].
Look at the norms, all the stats and the metrics, and see what YOU can do to be better than that.
BOTTOM LINE:  The answer to how did Eliud Kipchoge break 2 hours is this.  Barriers are made to be broken, but if you are going to break one, you MUST have the right mindset.
If you need help with getting the right mindset (and who doesn't, let's face it) there are a few different ways we can work together on this.
We offer a complementary 45 minute coach call and 7 days free training on Cardone University to help you get started on having the right mindset. [SIGN UP] 
Come join us at 10X Growth Con.  That's you with 12,000 other like minded people listing to a host of barrier breaking people allowing you to see what is possible for you. [LEARN MORE]
Bootcamps.  We have live events at 10X Headquarters in Miami that are more intimate and hard targeted to you specific growth and business needs.  [CALL 310-777-0352 to LEARN MORE]