How to Get 50% Better Results With Your Current Website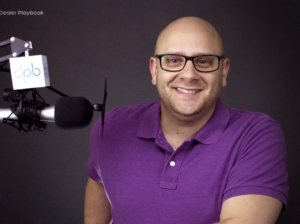 Michael Cirillo of Flex Dealer and The Dealer Playbook talks with David Bradley of Cardone Training Technologies about 3 "not so sexy" yet HIGHLY effective strategies to maximize your current website. If you're not following these 3 steps then it's no wonder you're not satisfied with the performance of your website…
Switching your website provider isn't the answer to all of your digital marketing problems. In fact, history tends to repeat itself in the car biz AND if you look back to the last time you switched website providers, it was probably because of the same problems you're now experiencing.
"Lack of results" or "You weren't showing up in search engines" – well here's the problem: Your website in and of itself will not solve those problems for you.
Your website is no different than any other tool. You still have to know how to use it to get the results.
In the next hour and 16 minutes Michael basically schools David it the ways of getting better results with your current website.  Real, applicable tools to help you in building and then marketing your website in a way the drives traffic, provides massive value and appeals to the buyer on their terms and where they're at in their process of buying.  You'll hear principles from Grant Cardone and Gary Vaynerchuk applied in real world settings and you'll not only hear about things you can do but also the things you should not be doing which can be equally (if not more) important.