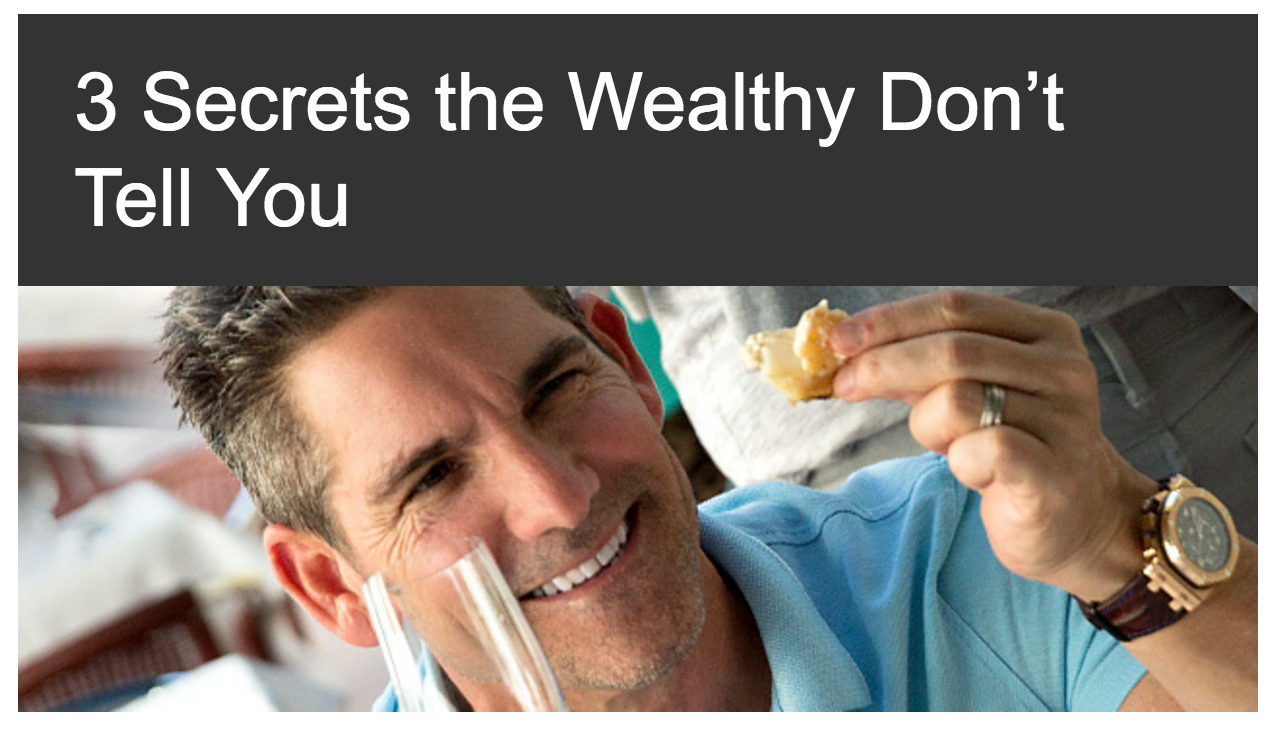 Three secrets of the wealthy
One of the ways we miss targets is by putting the cart in front of the horse.  Another way is trying to skip steps that are necessary.  In Grant Cardone's latest strategy of the week, Grant not only unveils three secrets of the wealthy but, reminds us that we all have to learn how to walk before we can run.  So if you're looking to make a million dollars, you first have to figure out how to make a $100,000.  If you're looking to make $100,000, you must know how to make $10,000. Follow?
Grant did not create his current level of success in just one shot.  But, he did get rich pretty quick and there is a difference, just so you know, between wealthy and rich.  A big one for that matter.  Right now though take a moment to ask yourself the following question.
Do you know the basic building blocks of money?
Because if you don't have the basic building blocks, you will never be able to reach mastery.  And that's at anything.  These three secrets of the wealthy are the often overlooked foundational building blocks that enable the wealthy to get theirs at an expedited rate.  Grant is a hecto-millionaire (net worth of 100 million plus) and Grant has full certainty that nobody (even those that inherited their money) has ever reached hecto-millionaire without having a complete mastery of money.  This is why so many lottery winners wind up broke again.