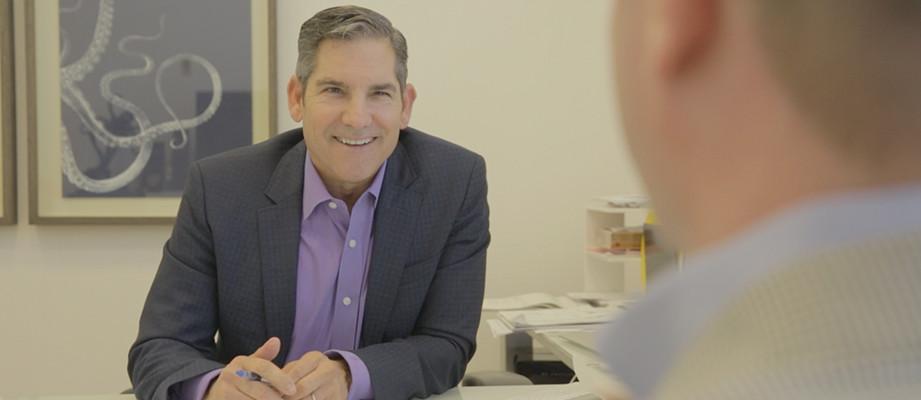 How to make a million dollars in sales
FROM THE DESK OF GRANT CARDONE:  The Perfect Sales Process to make a million dollars in sales!
The sales process is really your process for making money. This is real information you can use to get real money. All sales start with a process. How many of you have a sales process that you use? The process must be simple and short; it must be duplicable, fit all personality types, and fit all scenarios. The bottom line is that the best sales process is what works. Keep it simple, honest, and never disagree. If you can't advertise and promote how you sell, don't do it. Here are some different parts to a sales process you can possibly use to get you on the right track:
1. Greet—To greet means to address with an expression of kind wishes upon meeting or upon arrival. It's about trying to make people feel welcome. This is the first purpose of greeting a customer, but it's also your first chance to make a great impression on them. What you say and how you say it will set the tone for the rest of the deal. You need to nail the greeting. Those first seconds of meeting a customer, those first moments, can never be changed.
USE A FIRM HANDSHAKE, NOT A DEAD-FISH HANDSHAKE.
Wear a name badge because people will forget your name. Make eye contact, be present, listen for their name, and pay attention to their name. Duplicate their name because you will use it over and over again. Don't be offended by brush-offs.
After making a customer feel welcome, you want to put them at ease so they start dropping their guard. You want to get on a common ground and differentiate yourself from others. You also want to differentiate from any experience they've had in the past with your product or service. Anyone can say, "Hi, my name's Grant." After that, if you can't build trust, you're not going to put them at ease, and you're going to struggle to get on common ground. If you don't differentiate yourself, you'll never control the process. So the greeting is to welcome, make yourself known, put people at ease, differentiate yourself, and grab control of the process….